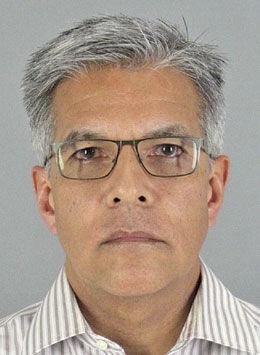 A 60-year-old former band teacher accused of sexually assaulting a Mills High School student in 2008 and 2009 pleaded no contest to three felony charges of unlawful sexual intercourse with a minor Thursday, according to the San Mateo County District Attorney's Office.
Though prosecutors argued for Redwood City resident Ken Crowell's maximum sentence to be three years and four months in state prison, Judge Donald Ayoob set the maximum prison sentence as two years Thursday, according to prosecutors.
On May 28, 2015, the victim went to Burlingame police to report that she had a sexual relationship with Crowell, her high school band teacher. The relationship started while she was 16 years old and took place from July 2008 to February 2009, prosecutors said.
Crowell allegedly warned the victim to never tell anyone about the relationship. She eventually sought therapy and talked to a friend and was convinced to report the crimes to police, prosecutors said.
Investigators recorded a conversation between the victim and Crowell in which he made admissions related to the case, prosecutors said.
Crowell, who resigned from the Millbrae school in 2008, had previously pleaded not guilty to multiple counts of unlawful sexual penetration and oral copulation with a minor in June of 2016, according to prosecutors.
Crowell's defense attorney Charles Bourdon declined comment. Crowell will next appear in court Feb. 2 for sentencing and is out of custody on a $250,000 bail bond, according to prosecutors.