The only person architect William Whifler intended to impress when he designed the unique and stylish home tucked away at the end of a quiet Burlingame street was his mother.
But through the tireless efforts of his son Graeme Whifler, the family's property on Drake Avenue received widespread recognition after recently being added to the National Register of Historic Places.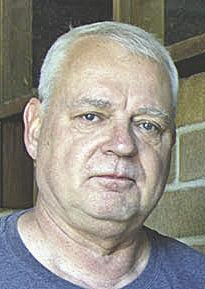 William Whifler, who designed homes across the Peninsula between 1950 and 1970, was honored by the federal agency for his creative approach to the mid-century modern home template featuring expansive windows and ranging, open interiors.
The accomplished but humble designer was disinterested in self-promotion and sought only to build for his mother a beautiful retirement home near Mills Creek, said Graeme Whifler.
"He wanted this to be his greatest work because I think he was trying to get approval from his mother," said Graeme Whifler.
He ended up with much more, due largely to Graeme Whifler's hard work to get state and federal recognition of the brilliantly conceptualized and built home at 1544 Drake Ave.
The home constructed in 1958 was recognized on the state registry in 2014, and was added to the national list two years later. It is the only Burlingame home on the national registry, and marks the city's fourth addition overall — joining the train station, the Howard-Ralston eucalyptus grove along El Camino Real and the Kohl Mansion.
Graeme Whifler, who inherited the house with his siblings following his father's death in 1984, said he was compelled to get acknowledgment for the home as a testament to his father's career.
He said that desire was fueled through the belief that his father deserved accolades similar to colleagues of his era such as developer Joseph Eichler, despite never seeking out such attention while working.
Graeme Whifler said it is rewarding to see his father's greatest work appreciated, though perhaps a tad bittersweet.
"It's a great feeling," he said. "There is a certain amount of melancholy because he was sort of in his own world. He didn't care for the recognition."
Under its listing on the registry, the home is provided a certain amount of protection from alteration and demolition, though there is no iron-clad guarantee it will exist forever, said Graeme Whifler. A plaque at the currently-rented residence was mounted declaring its historical relevance.
Despite his reluctance to seek attention, William Whifler's work established a long legacy in his native community, as he designed Burlingame City Hall and co-founded the College of San Mateo's department of architecture.
The essence of the Whifler house speaks to the humble designer's interest in preserving privacy, partially hidden from the street and not immediately announcing itself as a landmark.
"He liked quiet. He liked family life," said Graeme Whifler.
Behind the large garden offering visual protection from its surroundings, the home opens up to an expanse of windows, wood, steel and cement pillars — trademarks of the era's preferred materials.
While William Whifler took no shortcuts when designing homes for his clients, said Graeme Whifler, the Burlingame home offers an extra level of attention to the finest elements.
"He threw everything he could at that house. The detail of the window work, the finished carpentry … it was never like that for other houses," Graeme Whifler said.
Ultimately, the sole focus of the unique and award-winning design was achieved — though William Whifler's mother Clara at the time may have felt her son was spending too much money and attention to build her new home.
"Ultimately she appreciated his intent," said Graeme Whifler. "She was so proud of that house. She was extremely proud of that house."