Long-gone are the days when a high school district athletics budget covered all costs associated with running a school's athletic department. As facilities upgraded and training aids became more expensive, schools need another source of income to supplement what a district gives.
Enter the booster club. That group of parents of students currently enrolled in a particular school, who are willing to help raise funds for the myriad programs and equipment schools need.
"Booster clubs are definitely necessary for athletics," said Jeff Scheller, San Mateo athletic director and head football coach. "They do a lot of the bigger picture things."
But boosters still pay for a lot of the little things, as well. The list of recipients the El Camino booster club financed is one that is nearly two dozen deep, including things like "block letters," the school letters athletes put on their varsity jackets, and repairing the school's trophy case and broken trophies.
For schools in the San Mateo Union High School District, the money from booster clubs is used to supplement the district budget. In other districts, Sequoia Union High School and South Francisco Unified School District, the money raised by boosters is necessary to keep activities running smoothly.
Steven Kryger, Menlo-Atherton co-athletic director, said his school uses up most of its district funds on bussing alone, meaning the work done by the booster club helps pay for nearly everything else.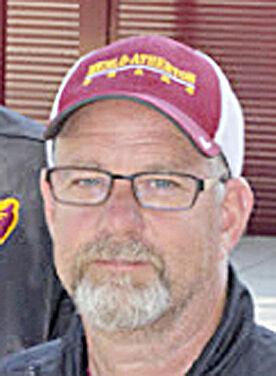 "Officials, equipment, buses, uniforms — gate receipts pay for a lot of stuff," Kryger said. "But [the boosters] pay about 60% of our budget."
There are several ways booster clubs raise money — from the traditional running of the snack bar at football and basketball games to fundraising dinners as well as the solicitation of donations.
"The snack shack is a big money maker for us," Scheller said. "Other than that, its a lot of donation requests. Everything goes back to the kids."
Eric Jacobson has been a lifer at El Camino High School, graduating from the school in 1987, returned as football coach after his college career and has now been a teacher for the last 23 years. He said the Colts' booster club could be more important than ever for the next couple of years. Jacobson said part of the funds his school receives from the district come from the rental of district fields. With athletic facilities basically off-limits for the last five months because of the pandemic, Jacobson expects those rental fees to be nearly non-existent for 2020-21 school year.
"When we do back to actually playing, I think boosters will be humongous in getting programs up and on track again," Jacobson said.
While there may be different ways of divvying up the money raised, there are some things that are common to many booster clubs. Right now, one of the main targets of booster club funds are stipends for assistant coaches. In many school districts, only the head coach and a small number of assistant coaches are paid a stipend. Booster money simply allows programs to hire more quality coaches.
"[Paying for more assistant coaches] has been a huge part of the success of our athletic program and the quality of the coaches we have," Kryger said. "When you reduce the ratio from 20-to-1 to 10-to-1, in terms of coaches to kids, you just can't underestimate that. Just like in the classroom."
Another common allowance is funding freshmen sports. Since there is just enough money to fund varsity and junior varsity squads for many sports, many schools simply don't have the money to start freshmen programs.
That's where boosters come into play.
"All freshmen programs (at M-A) are supported by boosters," Kryger said, adding that boosters clubs pay for freshmen team coaches, equipment and uniforms.
While booster clubs are synonymous with sports, technically, boosters work for the benefit of the entire school, so if there is a way to take some of the pressure off funding the athletic department, teams can still go out and raise funds on their own.
"As a football coach and as an AD, my thing was, I'm not going to rely on the boosters, because I want them to worry about everybody else (on campus)," Jacobson said. "We can take care (of the football team)."
While booster clubs have members coming and going as kids enter, and then leave, high school, many also have long-time members who simply want to continue to help the school even if their children have come and gone.
"I am always impressed by what our boosters do and the support we get from our parents," Kryger said.
"We've been fortunate to have a group (of boosters) who have been there for a long time," Jacobson said of the El Camino group. "If you have a good booster club, they do it for the love of the school."