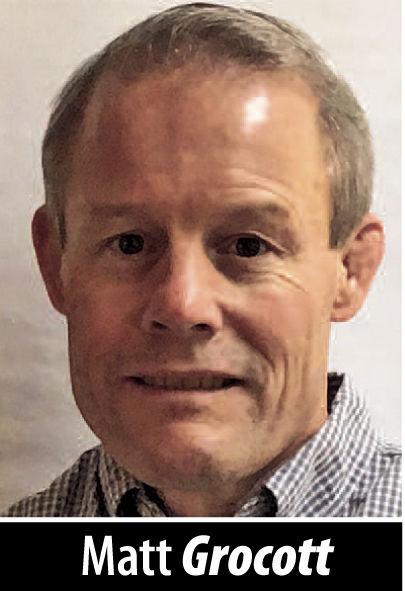 To the reader, today's column is the second of two pieces on one topic written for the Daily Journal. The first appeared in the April 9, 2019, edition and was titled, "History of the housing crisis." In the previous column, I put California's current housing crisis into the context of our state's history to demonstrate that the problem we face today is not new. It has existed before.
After offering a brief historical perspective, I then added my own personal experience from when I moved to the Bay Area until the time I ran for San Carlos City Council. My experience was that housing was plentiful, diverse and affordable. However, upon running for council, I was told that we had a "housing crisis." The focus then was on teachers, police and firefighters who, it was said, could not afford to live in the communities where they worked.
The previous column received a number of comments, one of which I would like to address. A writer suggested that, as a councilmember, I "endorsed programs of new housing for the city, adding to its population." Anyone who knows my record on the council knows this is not true. When I ran for office in 2001, there was talk of developing Wheeler Plaza and the Caltrain site along El Camino Real. I was opposed to both then and remained opposed throughout my tenure. Later, when the idea to build housing on the parking lot next to Bianchini's was proposed, I argued against it because it was like trying to fit a square peg into a round hole.
Building housing wherever we think we can find room on an already crowded Peninsula is not the answer. In the close of my previous column, I noted that professional planners have said for decades, what we are facing is a "jobs/housing imbalance." This is in fact true but I would argue that to look at only one side of the balance is to error. If we cannot keep up with housing needs as circumstances exist today, then why are we building more and more to accommodate more commercial space?
If one were to look at only the plans of three major employers in the area, including Stanford University, Facebook and Google, they are calling for an additional 6.5 million square feet of new building, most of which is office and would account for nearly 22,000 new positions, both for students and employees. Those "new positions" equate to new residents arriving on the Peninsula, all of whom would be looking for a place to live. That number of people is the same as squeezing onto the Peninsula a new city the size of Millbrae.
Aside from the three employers cited above, other companies would be invited to either expand their operations or move into the area with additional buildings being drawn up by various developers. Together these projects include an additional 3.7 million square feet of office space, equating to 14,700 new jobs. Similar to what I wrote above, this would be like inviting a city slightly larger than Mill Valley to relocate somewhere on the Peninsula.
Is this what passes for planning? Is this what is needed to have a healthy economy on the Peninsula? When does it all come to a grinding halt because of traffic congestion? When does the quality of life become so reduced that families with a long history in the area pack up and leave? When does it become apparent that our infrastructure for transportation, water, power, sewage and garbage cannot handle the increase and our capability to build or reconstruct for new capacity is either impractical or hugely unaffordable?
When California faced housing shortages in the past, virtually none of these tangent issues existed, sans the water issue. There was always room for more. Today, however, circumstances are more complex and planning must be more sophisticated than it has been. It also must be more strictly enforced. Too often developers are allowed to come in with alternative uses for what was zoned per a city's general plan and too often mitigation measures are allowed to purportedly reduce the negative environmental impacts. It is also past time for citizens to give keener attention to what their state and local officials are doing and planning.
To wit, I would like to echo the plea of Dave Simpson of Redwood City, who wrote to this paper on April 16, 2019. His concern was the proposed demolition of the Cow Palace in Daly City per Senate Bill 281, authored by state Sen. Scott Wiener, D-San Francisco. The legislation, if passed, would pave the way for housing to be built where now stands the historic and iconic facility, unique in character and use on the Peninsula. Please visit savethecowpalace.com and join the fight to save this structure.
A former member of the San Carlos City Council and mayor, Matt Grocott has been involved in political policy on the Peninsula for 17 years. He can be reached by email at mattgrocott@comcast.net.