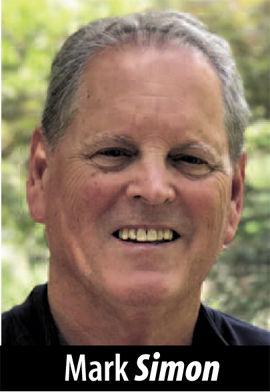 You will be pleased to know that the pandemic has had no effect on the pace of dysfunction at the San Mateo County Community College District.
The Board of Trustees recently got angry at staff for not coming up with a plan for managing the San Mateo Athletic Center. The fitness facility has been an unparalleled success as a community asset (at a community college, I might add), and as a financial asset to the district, generating $1 million a year in revenue.
Staff's response was that there has not been clear policy direction from the board, which angered even further some board members, including Trustee John Pimentel. The temptation is to accuse staff of foot-dragging. Kicking staff is a time-honored tradition in Peninsula politics. But going slow seems an appropriate response in this instance.
"I don't understand why we are still talking about this. I don't understand why it has been so difficult or unclear. I think it's very, very simple," Pimentel said. Well, for openers, there's the six-page memo from Pimentel forcefully urging yet another approach even as he acknowledged that he might not know what he's talking about.
Offered up a month ago, when the staff was supposed to be moving ahead with a clear policy direction, Pimentel's proposal calls for an entirely new management plan that makes the community-funded center free for students and ends all the programs being used by community members.
In addition to being a bad idea and undermining a successful program, it could only have added to the confusion facing district staff, which is trying to bumble its way through a new board that inherited this issue and clearly wishes it had not.
One board member wants the entire facility to be run by district personnel, which will significantly drive up the cost of operating the center. But he proposes no changes to how the facility operates. A couple of others are just impatient that this issue keeps coming up.
Here is a good place for full disclosure: I am a member of the fitness facility. I swim on the masters team at the pool there. I am not a student. This new plan would have a negative effect on me. I think the confusion and misdirection by the staff and the trustees stands out as bad policy regardless of my interests.
Pimentel's proposal violates one of the most profound unwritten rules for a public entity: Stick with the business you are in. The college district knows how to manage facilities. They don't know how to run a fitness club.
This is going to be costly and generate less revenue. This assumes a student demand for the facilities that is as yet unproven. This risks alienating a community that has made full use of the facility, and has paid for it twice through bond funds and through dues and fees. This does not bode well for the future of the facility at Cañada, a beautiful new fitness center and pool that has yet to open and appears entangled in this mess.
Meanwhile, Pimentel, a newcomer to the board and perhaps indifferent to collegial niceties, said this whole mess was the fault of the previous board, "which wasn't paying attention to what the administration was spending its money on."
That's a sweeping condemnation of at least two prior board members, the highly diligent Karen Schwarz and the late Tom Mohr, one of the most responsible public officials I have ever known.
All of which hearkens back to a question I have asked before about the issue of governance at Caltrain and seems worth revisiting here: Exactly what is the problem the trustees are trying to solve?
WE'RE NUMBER ONE: I will get into this further in future columns, but the most alarming piece of news I have seen in recent days is that San Mateo County's median home price is now $2 million. And that the county has the most expensive housing in the Bay Area.
My god, what have we done? Or, more precisely, what have we failed to do?
PUBLIC COMMENT: Having served at a public agency, I understand entirely how public comment can add to the length of a board meeting. At Caltrain, one individual routinely added 20-30 minutes to board meetings, usually with comments that staff was either incompetent or dishonest.
But as councils and boards go back to in-person meetings, they should keep the online ability to attend and comment, and there should be no efforts to limit public participation. You signed up for this. Suck it up.
Or, to quote the legendary newspaperman Dave Burgin, "Here's the deal: There is no deal."
Mark Simon is a veteran journalist, whose career included 15 years as an executive at SamTrans and Caltrain. He can be reached at marksimon@smdailyjournal.com.