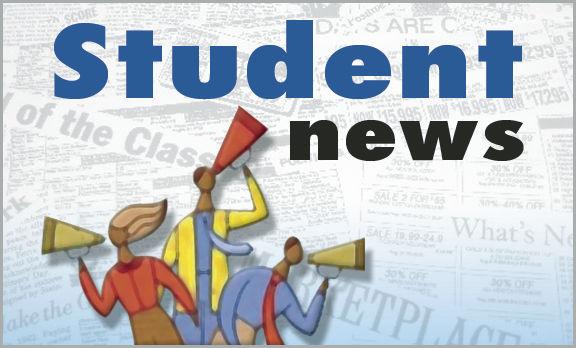 "Now, more than ever, journalism matters." The slogan of the 2019 Journalism Education Association and National Scholastic Press Association (JEA/NSPA) convention is one that won't be soon forgotten. 
From Nov. 21 to 24, the Washington Marriott Wardman Park in Washington, D.C., held the "largest gathering of student journalists in the country," according to the convention's website. With more than 6,000 delegates in attendance, the convention was a hot bed for inspiration, networking and a love of journalism.
The main focus of the event was the sessions that students could attend. Topics ranged from "Leaders are made, not born" and "Sports journalism on the collegiate level" to "Political lampooning in the age of ignorance and rage;" there was truly something for anyone even remotely associated with journalism.
Likewise, high schoolers had the opportunity to meet with university representatives, talk to professional journalists such as Bill Elsen, a former Washington Post editor, and draw motivation from the words of speakers such as activist Mary Beth Tinker and renowned television journalist Chuck Todd.
The goal? To shape the next generation of journalists and ensure that truthful and accurate reporting remains as the precedent.
Having been to the conference each year, one in San Francisco and the other in Chicago, I can say with certainty that the location this year made all the difference; just being at the heart of the political scene and within walking distance from the White House was surreal in and of itself, a notion that prompted me to attend a session titled "Election 2020."
The 50-minute presentation was led by students from The Harker School as they recalled their experiences as political reporters. Just this year, they have covered over 10 different political events in person, including the National Democratic Convention and various rallies for presidential candidates.
To see students just like me are able to gain access to such large-scale events as members of the press intrigues me. I, personally, have not interviewed anyone above a local councilmember, so to see that high school journalists are working alongside professional reporters and interviewing presidential candidates makes me want to do the same. 
Following the trend of "once-in-a-lifetime" opportunities, I had the privilege of listening to the journalism adviser of Marjory Stoneman Douglas High School, as she talked about how her staff handled the mass shooting on their campus. 
I cannot even begin to imagine reporting on deaths you have just witnessed, and that is why she stressed the importance of having a death policy. At the time, those who were able to collect themselves sooner than others were tasked with writing obituaries. After some deliberation, the staff agreed that they would focus on the lives of the deceased, rather than the manner of their death, a decision that developed into their policy. Likewise, they resolved not to use the shooter's name; no one needed the reminder. 
The next step? "Taking a Stand."
As the wounds began to heal, the injustices became clear. The March for Our Lives movement commenced soon thereafter, with reporters alongside student activists every step of the way. 
The students and journalists of Marjory Stoneman Douglas High School can't rewrite the past, and they can't ignore it; however, throughout the next school year, their adviser described how they had to move on or, as the Eagle Eye staff put it, "reclaim the nest." 
One of the flaws of society is that we sympathize, send words of encouragement and yet, subconsciously, we believe that we won't be faced with the same situation. The session reminded me that, just last year, my school mourned the loss of a student. 
Reeling from grief and a lack of direction, we were unsure of how to handle such an unexpected occurrence; we had no policy. Eventually, we re-evaluated our policies and are now prepared for any situation that may arise, though we sincerely hope they will never be needed.
Aside from sessions, many students attend the conference for the on-site contests as well as the awards. Such contests include timed writes, video critiques, cartooning prompts and more. 
In addition, the NSPA awards the scholastic journalism's most prestigious award, the Pacemaker, to recognize published works from all areas of journalism including broadcast, online, magazine, yearbook and newspaper.
Carlmont sent 77 aspiring journalists to the conference where they accepted eight Pacemakers. Rachel Matatyaou placed first for Marketer of the Year. Zachary Khouri placed third for Interactive Graphic and received an honorable mention for Local Climate Change Reporting. Samantha Dahlberg, Kaylee George, Talia Fine, Nisha Marino, Matatyaou, Emma Romanowsky and Veronica Roseborough (that's me!) placed third for Multimedia News Story Package. Mandy Hitchcock received an honorable mention for Broadcast Journalist of the Year. Kimberly Mitchell received an honorable mention for Multimedia Sports Story Package. Eoin Cunningham received an honorable mention for Broadcast Commentary. Hitchcock, Marino, Matatyaou, Romanowsky and I received an honorable mention for Social Media Reporting. Scot Scoop also finished 10th overall in Best of Show for its online news site.
Justin Raisner, the program's adviser, encourages his students to participate in contests to increase their exposure to the practice of journalism outside of the classroom as well as professionalism. 
In addition to the top awards listed above, 13 Carlmont students won awards for their work in the on-site contests. 
As often as people may say it, I do not believe that journalism is dying. Based on the integrity and dedication the student journalists I met possess, I have no doubt we are entering a new era of media that, after backlash from the current administration and other prejudice, will come back even stronger. After all, if there is ever a moment in time that journalism matters more than ever, it's now.
Veronica Roseborough is a senior at Carlmont High School in Belmont. Student News appears in the weekend edition. You can email Student News at news@smdailyjournal.com.