It's not yet official when you read this Monday morning, but by evening time, when the San Mateo City Council has its reorganization meeting, bids farewell to current Mayor David Lim and welcomes new councilmember Eric Rodriguez, you can start calling current Deputy Mayor Rick Bonilla, Mr. Mayor.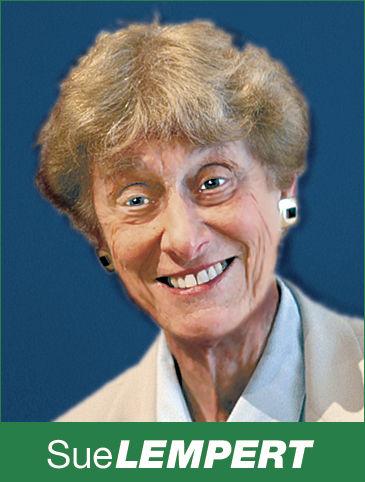 Bonilla, who was first appointed to the council in January 2015 to replace an ailing Robert Ross, ran unopposed in November of that year to fill the rest of Ross' three-year term. This November, he was re-elected but for his own first term (filling out someone else's does not count against term limits). Councilmember terms have been extended for one year to meet state guidelines so Bonilla's new term will be five years. He is eligible to run two more times for four years each but then will be termed out in 2030. Next to the late Jane Baker, who served 20 years on the council before term limits, Bonilla could be the longest serving member at 16 years since term limits were established.
Bonilla was born in San Francisco in 1953 to a father from Nicaragua and a mother from Nebraska. His parents were divorced when Bonilla was about a year old. His mom remarried and the family moved to San Bruno where he attended Crestmoor High School. After graduating, Bonilla joined the carpenters union and received good pay, health care and training as a carpenters apprentice, a program which turned him into a skilled and trained professional. He later worked for the union and it was because of his interest in and connection to labor that he first became involved in city politics.
He and his wife (a former special education teacher at Aragon High School) moved to San Mateo in 1991. He started reading city administrative reports of new buildings and noticed many of the workers came from outside the area. He and other local union leaders started lobbying for prevailing wages. If workers were paid the prevailing wage, it didn't make sense for employers to hire cheaper labor from elsewhere. Also under the commercial impact linkage fee ($25 a square foot on new office development; $10 for hotel; and $5 for retail; developers received a discount for paying prevailing wages).
Bonilla's first official position was as the labor representative on the Bay Meadows Citizens Advisory Committee. He then was appointed to the Public Works Commission and then the Planning Commission before being appointed to the council. Bonilla's main interests are providing more housing and transportation opportunities. He wants to be able " to move people from here to there in fewer cars and encourage people to use ride share and shuttles." And he also wants to do something about downtown cleanliness.
I asked him whether he thought rent control might come back as an issue before the council because so many middle-income and low-income renters were struggling to stay in San Mateo, a city with some of the highest surges in rents. He said rent control was dead. It was soundly defeated here and even went down in Pacifica. But he would like to see some of the ideas emanating from the city's housing task force made up of renters and Realtors re-examined (That committee was never able to reach consensus).
One was requiring minimum term leases from a year to 18 months. Another was relocation assistance in cases when a building owner was renovating his/her property which necessitated removal of tenants. Currently, there is relocation assistance if a building is torn down. The third entailed a blended system where the property owner would set aside a certain percentage of units for low-income residents and could recoup the difference by raising rents on market-rate units. I hope Bonilla and his colleagues will revisit some of these ideas and perhaps a few others. In the meantime, good luck to the new mayor!
Sue Lempert is the former mayor of San Mateo. Her column runs every Monday. She can be reached at sue@smdailyjournal.com.