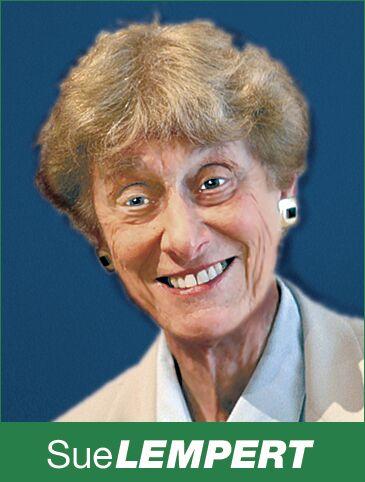 Many cities and school districts, under threat of a lawsuit by a Malibu attorney, have already adopted or are in the process of changing to district elections rather than remaining citywide or countywide.
The biggest advantage of district elections — it makes running for office simpler and cheaper. A candidate just needs to run in his or her extended neighborhood and doesn't need that much money to run a successful campaign. For city elections, endorsements from your neighbors are more important than endorsements from county or state officials. And it makes it much easier for newcomers to win elections, especially from under-represented areas. It's an invitation for those who have thought about seeking local office but haven't had the funds or time to wage a citywide, no less a countywide campaign. It means more younger people will run and candidates who bring a fresh perspective.
The cons against district elections: It's important that elected officials know something about their responsibilities before taking office. It helps if a candidate has a record of community involvement or service on a board and commission before being elected to council or school board; serving on a city council or engaging in other countywide activities before being elected to the county board.
However, this can easily be addressed by training sessions on what one needs to know to make a good school board or councilmember offered by the California School Boards Association or the League of California Cities.
A more serious concern is that candidates are elected to represent just one part rather than the entire entity. They may no longer have a citywide or countywide perspective and responsibility. What's worse, voters can no longer vote for five candidates, only one.
No matter whether there are district or citywide and countywide elections, the work of an elected official is serious stuff. One needs to know enough about its operations and finances to ask questions and provide oversight. While the superintendent, city or county manager is in charge of operations, the elected board sets the policy. That's not an excuse for relying on staff for all the answers. Plenty of examples of that locally with the community college board and its failure to catch the unethical practices of the last chancellor.
When the city of Stockton went bankrupt and councilmembers were before the grand jury, one councilmember said he had no idea city finances were so bad. He relied on staff. Somehow he forgot he was ultimately responsible.
Extraordinary senior services: Last year, San Mateo city staff and volunteers served more than 7,800 meals to seniors who were at significant risk from COVID-19. Parks and Recreation set up a pickup site at the senior center, and helped hand deliver meals to those who were homebound. They set up a free shopping assistance program to deliver groceries to dozens of seniors and made nearly 1,500 wellness calls to offer comfort. They also provided training on how to use digital platforms like Zoom to stay connected.
The city earned the Age-Friendly Cities designation from AARP for this work. Go to cityofsanmateo.org/594/Aging-Services for more info.One of the most frustrating challenges for seniors is loss of driving privileges. The lockdown only made it worse. San Mateo started a Rides Program in 2018 which has extended to other cities.
It uses Serra Yellow Cab to furnish rides for seniors. The program has since been adopted by Daly City's Got Wheels program which was started in 2019 and which, in cooperation with Peninsula Family Services, was recently extended to include Colma, Brisbane, South San Francisco, San Bruno, Millbrae, Burlingame, Hillsborough, El Granada, Montara, Moss Beach and Half Moon Bay. Pacifica has a program called CaR (Connect a Ride), and SamTrans has now started a pilot program called Ride Now which covers San Carlos, Redwood City and North Fair Oaks.
If you are 60+ years old, you can register for the Get Around program at (650) 522-7490, or go to cityofsanmateo.org/3795/Get-Around-Senior-Rides-Program for online instructions and additional info. You are allowed eight one-way trips or four round trips per month for only $5 per one-way ride ($2 per one-way ride if Recreation Fee Assistance scholarship is approved). All rides must begin or end in the city of San Mateo. The rides can go to destinations in San Mateo, Belmont, Burlingame, Foster City, Hillsborough, Redwood City, San Carlos, the veterans hospitals in Menlo Park and Palo Alto and Stanford affiliated medical offices in Palo Alto.
Wheelchair/scooter accessible vehicles are available. If you don't live in San Mateo, call your city's senior services department for information on their ride share program.
Sue Lempert is the former mayor of San Mateo. Her column runs every Monday. She can be reached at sue@smdailyjournal.com.