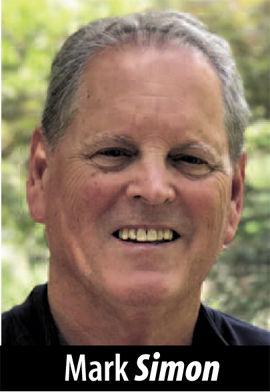 We all have seen the multicolored lawns signs proclaiming that those who dwell within hold certain progressive values regarding equality, human rights, science and the freedom of all people to love and live as they choose.
Until it is time for those people to move into the neighborhood.
Nothing brings out a suburban liberal's latent conservatism quite like the possibility that someone might find it easier to move next door.
The latest focus of the landed gentry is Senate bills 9 and 10, which would make it possible to build a little more housing in places where everyone already has a "chicken in every pot and a car in every backyard," in the precision of the oft-misquoted campaign slogan. SB 10 is more theoretical — allowing rezoning of single-family lots that may or may not actually exist somewhere near transit.
But SB 9, well, hoo boy, it is the spawn of the devil. The new mantra is that SB 9 "ruins every single-family neighborhood." Every one? That's one hell of a bill. Furthermore, legislators who support the bill have sold out voters, or ignored them, and are in the clutches of greedhead developers who only want to make money and do not care if they, you know, ruin neighborhoods. Others are a "mouthpiece for developers," as some chucklehead recently called me from the safety and security of social media.
Well, as long as we can have an honest disagreement of opinion.
SB 9 would not ruin neighborhoods, of course. It has the potential to change single-family neighborhoods by allowing a modest addition of multiple-family "units," the latter always being an unfortunate term of art, right up there with housing, to describe the simple and basic human desire for a home. An affordable home, preferably and realistically.
In a debate where no one is going to be persuaded, it bears repeating: SB 9 does not destroy neighborhoods. It changes them. And it's not even a sweeping change.
But let us consider an even more fundamental question: Why should single-family neighborhoods remain solely single-family neighborhoods?
When did a neighborhood become sacrosanct? Untouchable? Sacred?
Probably right around the time they were built, really.
This attitude about neighborhoods is a vestige of covenants and redlining that created them as exclusive enclaves. And if we were raised on the post-World War II vision of fairness and equal opportunity for all, then such notions were built in neighborhoods that were protected from ruination by overtly discriminatory real estate practices. Now, the discrimination is economic, but the result, and, unfortunately, the attitudes, are the same.
That there is broad and deep economic inequality is too well established to be debated. It is at the heart of our political dislocation — and our anger. Too many people feel left out and left behind and the natural inclination is to look for someone to blame when hard work no longer seems enough to guarantee financial stability.
The answer is the same as it always has been in this country and, in particular, on the Peninsula, when hundreds of thousands of veterans came back from the war with a hunger for a small, modest slice of the American dream. They wanted a home.
With a home, you can build wealth, you can borrow, you can advance, you can fund college and retirement. A home is, and always has been, the American foundation for economic advancement.
But if no one can afford the same opportunities afforded to the rest of us — by pure luck and good timing — then it is beholden on us to provide those opportunities, not to rabidly guard our own good fortune.
Despite how it may appear, I do understand what it could mean to a neighborhood of single-family homes to have a four-plex suddenly rise up next door. I do recognize the sacrifice this might call for. On the other hand, my neighbor put a second story on his house decades ago and I do not sense that it impacted my life in any meaningful way, except that I was happy for my neighbor, who is a genuinely good guy.
Frankly, I would feel better about all this entrenched neighborhood protectionism hoo-ha if those same people got behind high-rise, high-density development on El Camino Real, where the real solution to the housing shortage lies.
But often it seems to be the same people who oppose both.
All of which leads back to the actual point I am, perhaps, not making. More housing does not ruin a neighborhood. It changes it. And it is change they oppose. And this is a textbook definition of a conservative — in this case, in progressive's clothing.
Mark Simon is a veteran journalist, whose career included 15 years as an executive at SamTrans and Caltrain. He can be reached at marksimon@smdailyjournal.com.