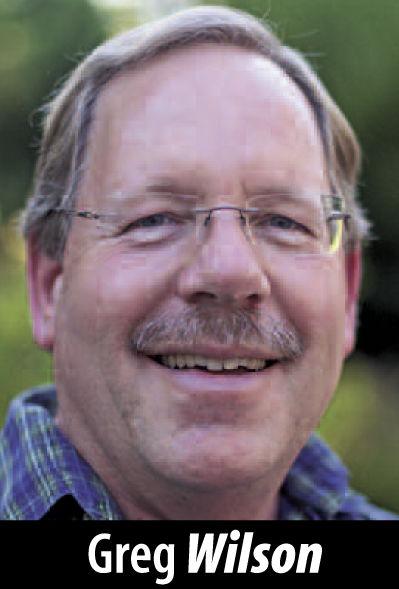 As part of my continuing quest to put the past year and a half behind me, my wife and I recently headed north to visit our kids and grandkids.
Late one afternoon we joined my younger son and his wife at a Vancouver, Washington, wine bar, where we had a delightful time on the deck overlooking the Columbia River. As we sat, my son noted how Vancouver, which is in the process of revitalizing its downtown, is working to steer much of its nightlife to the waterfront. He contrasted this with nearby Portland — where we were staying — which has not. An increasing number of apartment and condominium buildings are being constructed along Portland's waterways, and Portland does have some long, narrow public parks along the water. However, that city has almost no restaurants located at the edge of the water, where someone like me could eat while watching ships pass by.
Redwood City is very much in this same boat. A lucky few residents live along its precious waterfront, with more to come, once the city issues building permits for Strada Investment Group's 131-unit townhouse project along Maple Street. But although Strada's project will include both a public path along Redwood Creek and a small public park (which likely will be joined by a larger city park next door), I know of no real plans to locate any restaurants in the immediate area. Indeed, of all of the development going on Redwood City I can think of only one project that will put a restaurant on the water: the one now underway to add a boutique hotel, restaurant and shops to Westpoint Harbor, at the end of Seaport Boulevard.
Not that long ago, Redwood City had a half dozen or so waterside restaurants from which to choose. In the Municipal Marina, for instance, there was Charley Brown's and Bella By the Bay (formerly Arrivederci Italian Seafood Restaurant). Along East Bayshore Road there was the Diving Pelican Café and the Waterfront Restaurant (formerly The Harbor House) at Pete's Harbor. And then there is Mistral, in Redwood Shores. Of these, only Mistral remains today. The two restaurant spaces in the marina have been put to other uses, and the two along East Bayshore Road were both eliminated to make way for housing.
Given the many waterways that snake their way through Redwood City, the city has plenty of land fronting the water. While a good portion of that land is off limits to development, one or both sides of Redwood Creek, Steinberger Slough (which separates Redwood Shores from Bair Island) and Redwood Shores Lagoon are lined with developed or developable properties.
The shores of Redwood Creek have long been an attractive place to build, given that the creek extends right into downtown Redwood City. While the creek itself can be less than attractive (especially at low tide), thanks to a couple of volunteer organizations and property developers the situation is noticeably improving. The recently completed Arroyo Green senior housing development stands proudly alongside the creek, as will the affordable apartment building being built at 353 Main St. But the few restaurants anywhere near the creek all turn their backs to the water. The recently opened Supreme Crab restaurant and the next-door Carl's Jr., for instance — both located on Main Street close to Veterans Boulevard — face the street, rather than the creek. Across the waterway, the many businesses that make up Kohl's Plaza also face away from the creek, including Sizzler, Starbucks, Erik's DeliCafé and L&L Hawaiian Barbecue. Even Redwood City's newest Marriott hotel, on the northeast side of the creek, has its small restaurant on the side of the building facing away from the water.
As part of the park that the city may build, there's been talk of including a food service operation between Maple Street and the creek. However, it sounds as if that business would, at best, be more of a snack stand than a proper restaurant. Thus, it likely wouldn't be a destination in itself, although it would certainly help draw people to the park.
One of Redwood City's key assets — something that distinguishes it from most other Peninsula cities — is its waterfront. Along most of it there are some great places to walk and sit, and soon there will be more. While I for one will continue taking advantage of all of that, I dream of being able to re-create my recent experience, sitting and enjoying a glass of wine and some food on a deck facing the water — but in Redwood City, instead of in Vancouver. While no one could confuse our area's creeks and sloughs with the mighty Columbia River, they nevertheless are something of which we can be proud. And so, I wonder, what will it take to get some restaurants on the water?
Greg Wilson is the creator of Walking Redwood City, a blog inspired by his walks throughout Redwood City and adjacent communities. He can be reached at greg@walkingRedwoodCity.com. Follow Greg on Twitter @walkingRWC.