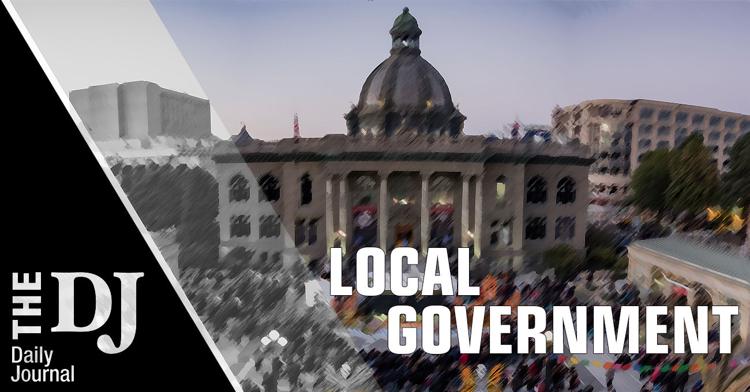 Three San Mateo County jurisdictions this week considered passing an urgency ordinance aimed at stopping no-fault evictions and large rent increases in anticipation of a new state law that takes effect in January. 
On Tuesday, the San Mateo County Board of Supervisors passed an urgency ordinance that immediately enacts the renter protections outlined in Assembly Bill 1482, while on Monday, both Burlingame and Foster City rejected proposals to implement those protections retroactive to Oct. 8. AB 1482, which requires landlords to have a state-defined just cause for evicting a tenant and also caps annual rent increases at 5% plus inflation, was signed into law by Gov. Gavin Newsom Oct. 8. Since then, tenants throughout the county have been served 60-day eviction notices for no reason; in those cases it appears the landlord is evicting the tenant to avoid the rent caps mandated in AB 1482.
Local jurisdictions have responded by passing urgency ordinances that effectively implement AB 1482 ahead of schedule to keep tenants in their homes before the bill takes effect in January. Redwood City and Daly City were the first in the county to pass urgency ordinances on Oct. 28. San Mateo and San Carlos also passed their own ordinances to protect tenants until the law goes into effect.
The San Mateo County Board of Supervisors voted 4-1 for the urgency ordinance, which includes both the just cause protections and rent caps in AB 1482.
"There are some very vulnerable people in our county now and they need all the help they can get," said board President Carole Groom. 
Supervisor David Canepa opposed the proposal, described it as "overly aggressive" and also said the rent cap was unnecessary because Newsom on Oct. 26 declared a state of emergency, which caps rent increases at 10% in California, because of wildfires.
The Burlingame City Council voted 3-2 for an urgency ordinance that only included just cause protections retroactive to Oct. 8, with Mayor Donna Colson and Councilwoman Ann Keighran in opposition. The proposal failed because an urgency ordinance needs at least four votes to succeed.   
The Foster City Council voted 3-1 to reject a proposed urgency ordinance, with Mayor Sam Hindi being the lone supporter. Vice Mayor Herb Perez was absent from the vote.
The councilmembers in both cities who opposed the urgency ordinance did so because of concerns about implementing a law retroactively. 
"The reason I won't support this ordinance is I don't think it's OK to retroactively criminalize lawful activities under any stretch of the imagination," Colson said. She added that she could support a version of the ordinance that isn't retroactive, but described a proposal like that as a "symbolic gesture because it wouldn't really have any impact."
Pacifica earlier this month also rejected an urgency ordinance that sought to retroactively enact AB 1482.