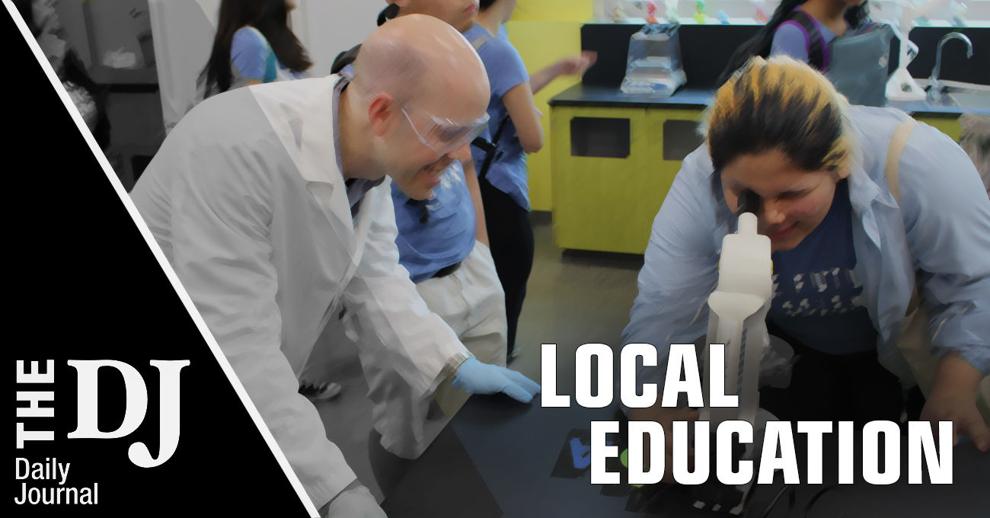 A handful of local school systems, including San Mateo high school and elementary districts, should work alongside the county Office of Education to improve performance among specific student groups, according to findings from the new state accountability dashboard.
The dashboard crafted by the state Department of Education identified San Mateo-Foster City Elementary, San Mateo Union High, South San Francisco Unified and Redwood City Elementary school districts as those locally needing additional assistance from their county counterparts.
The most recent version of the accountability system designed to replace the former Academic Performance Index, or API, was released last week and attempted to offer visual representations of school performance and climate.
Outcomes shown on the dashboard are based largely on results from the Smarter Balanced test taken earlier this year, when certain student populations underperformed and were flagged to receive extra support.
For her part, county Superintendent Nancy Magee committed to facilitating collaboration between her staff and those at local districts to assure the identified parties receive the help they need.
"We are off to a great start with our districts. They are committed to understanding the data and working in partnership with us to ensure that all of their students are making progress," she said in a prepared statement.
To move away from the oversimplified findings offered in the API system, the new dashboard aims to present a depth of data through which educators and school community members can sift to understand a district or school's strengths and weaknesses.
The dashboard not only addresses student scholastic achievement, but also aims to track yearly progress while also keeping an eye to a community's socioeconomic status and the overall campus climate.
To convey such elements, the dashboard when applicable uses a color coding system ranging in order from blue, green, yellow, orange and red to span respectively from highest to lowest performance levels.
In the case of a district or school showing significant room for improvement, or in the red on the dashboard gauge, district officials are expected work with their colleagues at the county Office of Education to develop a strategy for assistance.
Magee said conversations are underway with local district officials in an attempt to craft a vision for support, and discussions and student outcome tracking will continue to assure those methods are effectively implemented.
A portion of the support can also be provided through the Local Control and Accountability Plan, which outlines through the Local Control Funding Formula system funding needs for programs suited for the specific student population.
In the San Mateo-Foster City Elementary School District, officials will be required to work with their county colleagues to improve services and supports for foster children.
David Chambliss, assistant superintendent of Educational Services, expressed a dedication to assuring those conversations continue to take shape and work toward implementation.
"The San Mateo County Office of Education will work with the district to identify new strategies and strengthen existing ones," he said in an email.
Beyond the areas identified for improvement, Chambliss also highlighted the district's higher English test scores from the year prior while laying out a plan for boosting student achievement on the test's math portion.
"New curriculum, staff development, intervention programs and high quality instruction are producing positive results," said Chambliss, referencing the English scores. "Mathematics performance did not show the same consistent level of improvement. … Mathematics improvements are our continued focus for the year ahead."
Meanwhile in the San Mateo Union High School District, officials should focus on improving outcomes for students from disadvantaged backgrounds, those with disabilities and English language learners, according to the dashboard.
Julia Kempkey, assistant superintendent of Curriculum and Instruction, said educators are working to improve achievement in the identified areas.
"Teachers in [San Mateo Union High School District] have dedicated countless hours to develop their ability to scaffold and differentiate their instruction to serve all students," she said in an email. "Further, the district also offers a variety of specialized intervention programs based on different students' needs."
Beyond the traditional outcomes tracked through the dashboard, this year's version adds indicators gauging a school or district's chronic absenteeism rate, college and career readiness index and other metrics.
Magee said the new features further build the depth of information offered by the dashboard.
"The California dashboard is emerging as an effective tool to help school communities focus their continuous improvement efforts," she said. "The dashboard is accomplishing its goal of providing a more comprehensive and data-driven understanding of how our students are doing in school."