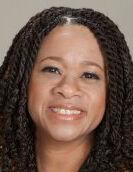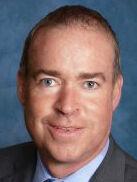 Three judge positions for the San Mateo County Superior Court are now filled following several retirements, with judges Chinhayi Cadet and Nicole Healy starting work Monday and Alameda County chief assistant district attorney Kevin Dunleavy expected to start soon.
Neal Taniguchi, San Mateo County Superior Court executive officer, said Dunleavy was filling one of three vacancies on the court, with Cadet and Healy both appointed three weeks ago and starting Monday.
"I am expecting that he will be starting sometime in the middle of the month," Taniguchi said.
Cadet, of Redwood City, previously served as an assistant U.S. attorney at the U.S. Attorney's Office, Northern District of California, since 2001. Cadet earned her degree from Georgetown University Law Center. She fills the vacancy created by the retirement of Judge Mark Forcum.
Healy, of Menlo Park, has been a partner of Ropers Majeski Kohn and Bentley since 2013. She received her degree from the University of California, Los Angeles School of Law. Healy also served as a trial attorney in the Fraud Section at the U.S. Department of Justice, Criminal Division from 1992 to 1998. She takes over for the retired Judge George Miram.
Dunleavy graduated from Junipero Serra High School and the University of San Francisco School of Law. He is from Millbrae. Dunleavy fills the vacancy due to the retirement of Judge Clifford Cretan. He had a 33-year career with the Alameda County District Attorney's Office and has served as chief assistant district attorney since 2009.
San Mateo County District Attorney Steve Wagstaffe said Dunleavy had an internship in the 1980s with the San Mateo County District Attorney's Office. He noted Dunleavy had qualities of fairness, intelligence and work ethic that would serve him well.
"I know him and the quality of his work. I can say that the county is fortunate. He is going to be an outstanding judge for both sides," Wagstaffe said.
He was also looking forward to working with Cadet and Healy and had heard positive things about them and their work.
While all 28 judgeships are currently filled, one will likely open up due to the retirement of Judge Richard Du Bois. The position has not been official made available due to budgeting issues, Taniguchi said. The governor fills the Court of Appeal Justices positions. Gov. Gavin Newsom nominated the three judges July 9. Taniguchi noted the filled positions would help the court hear cases quicker and ease the burden on other judges.
"We have been short of judges here in the last few months. It makes it a lot easier on calendars," Taniguchi said.
Wagstaffe agreed, saying having the three judges will help with court cases and lessen the load on the backlog of cases. The backlog has been due to the suspension of jury duty and courts closures for several months due to COVID-19 exposure concerns. Wagstaffe had previously said the backlog would be something the courts and the District Attorney's Office would have to deal with through 2022. The three new judges add up to 120 hours a week of potential time to the court system not available over the past year. Wagstaffe noted lawyers in his office had double caseloads since the pandemic, with not as many cases moving out of the system.
"It won't solve the backlog, but it will put a shovel in the ground and will be a great help," Wagstaffe said.
He praised Presiding Judge Leland Davis for helping to try and address the caseload backlog, with five judges directed to work on just civil cases, with three others who work on family cases.