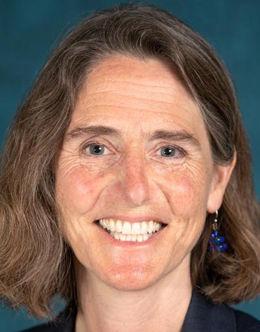 Over half a year into the coronavirus pandemic with community assistance still needed, the San Mateo County Board of Supervisors voted to approve millions of dollars in aid to refresh dwindling programs. 
During a virtual Board of Supervisors meeting Tuesday, nearly $6 million of Coronavirus Aid, Relief, and Economic Security Act funding was allocated to various funds and organizations across the county, providing services to residents and businesses in need of support. Before approving the measures, County Chief of Health Louise Rogers tempered expectations the county could reach the least restrictive yellow tier in the state's reopening framework before the end of the year, highlighting the need for additional support. 
While Rogers shared confidence in the county's COVID-19 metrics, which remained in the orange tier according to updated state data released Tuesday, she noted cases have ticked up slightly. Infection rates have surged across the nation including in California, leading county health officials to implore residents to practice social distancing, wear a mask, wash their hands and get tested moving into cooler holiday months. 
With the holiday season approaching, Rogers said residents should keep celebrations small, short, outdoors and with those already in a social bubble. 
"Everyone needs to take collective responsibility for being vigilant when we expect to be upticks," said Rogers, noting interest in the flu shot has increased and the county has begun planning COVID-19 vaccine distribution efforts when made available here. 
Community food needs have also persisted, leading supervisors to approve an additional $2 million contribution to Second Harvest of Silicon Valley, a food bank providing meals to more than 500,000 people, twice as many than served pre-COVID. Half of the funding will be reallocated from the County Office of Education which no longer needs the $1 million grant due to a U.S. Department of Agriculture decision permitting students 18 or younger to receive meals at any school during the 2020-21 school year. 
The county has now contributed $4 million to Second Harvest. Similarly, supervisors approved an additional $2 million contribution to the Child Care Relief Fund for a total of $4 million in assistance. The program aims to provide grants up to $10,000 to home child care providers and grants of up to $55,000 to child care centers to cover one month of operating expenses. 
Between launching the program application on Aug. 24 and its closure on Sept. 5, 354 applications were filed requesting $6,824,000 in grants. To date, 102 grants were awarded, 29 of which to child care centers and 73 to family child care homes, serving 3,345 children. 
Supervisors also approved a $1 million contribution to the San Mateo County United Community Fund to distribute up to $10,000 in assistance to small businesses adversely hit by the pandemic. In March, the county seeded the San Mateo County Strong Fund with $3 million, a million of which was to be used for small business grants. Additional community and city contributions allowed for 350 small businesses out of the 1,200 that applied, to receive grants.  
An additional 100 applicants will receive assistance with the new county contribution, though more may receive grants if businesses need less than a $10,000 grant. 
Those in the nonprofit sector also received aid following Tuesday's meeting, after supervisors approved nearly $1 million in assistance to health and mental health nonprofits. The funds will be administered through the SMCU Community Fund grants up to $20,000 to 73 organizations. 
Following the application period deadline, 213 organizations applied for assistance, 52 grants were distributed using $1 million of county funding, with additional donations supporting another nine organizations. 
Supervisor David Canepa stressed the importance of funding core agencies, prioritizing those that service food, health and housing needs over art-centered organization. Dan Demers, the executive artistic director of the Hillbarn Theatre, along with representatives of the Dragon Theatre implored the county to provide assistance to performing arts nonprofits forced to shutter with little information on when they may be permitted to reopen. 
County Manager Mike Callagy said he believes federal funding would be coming in the new year which could be used to fund art nonprofits, a concern of supervisors Dave Pine and Don Horsley. 
An additional $30,000 of Measure K funding was granted to the nonprofit Nuestra Casa to purchase a refrigerated truck. The organization based in East Palo Alto has been providing substantial food assistance to community members struggling during the pandemic. 
Supervisors also voted to modify the eligibility criteria of the Small Residential Rental Property Owner Assistance Program, aimed at providing up to $6,000, or 80%, of back rent to property owners whose income heavily relies on rent payments withheld due to the pandemic. Believing the criteria may be too strict, county staff suggested those who make more than $400,000 annually from rental income and landlords who don't rely primarily on rental income also be considered for grants. 
Staff also recommended changing a requirement that all rental units being considered in the program be rented at or below the 2020 Housing and Affordable Development fair market rent levels. Staff noted even with the loosened criteria, the $2 million program would have $1.5 million left over, which could be redirected to another COVID-related fund created by the county. 
(650) 344-5200 ext. 106