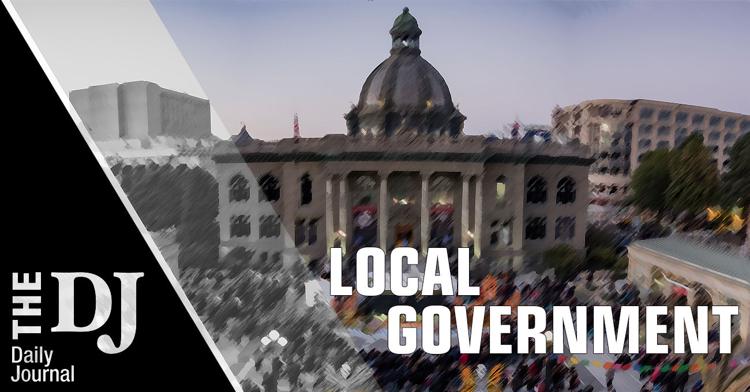 The Redwood City Planning Commission Tuesday evening will consider amendments to the mixed-use live/work zoning district to make it easier to construct multi-family housing and increase building size in those areas.
The mixed-use live/work zoning district encompasses a total of 37.2 acres near corridors such as El Camino Real, Woodside Road, Arguello Street, Winslow Street and Rolison Road. The district was created in 2013 with the goal of producing a creative mix of homes and low intensity workplaces, but the city has experienced very little activity in MULW zoning areas since then, according to the report. There have been affordable and market-rate housing developments proposed in the district, but developers have said they were not financially possible under the existing zoning, according to the report.
The only housing currently allowed in the MULW zoning district are live/work units, which are both a home and work space occupied by the same resident. The proposed changes to the MULW zoning district would eliminate some of the strict development standards for live/work units and allow standalone residential, including multi-family units. 
"Given the proximity of the MULW zoning district to transit corridors, this zoning designation would make a good location for multi-family housing, including affordable housing," according to the report.
Standalone residential would have the same maximum height as commercial development, which is three stories and 40 feet, and the same density as is currently allowed, which is 20 dwelling units per acre, according to the report.
Mixed-use developments would see an increased height limit of one story of 10 feet, bringing the maximum to four stories or 50 feet, which is similar to other mixed-use zoning districts, according to the report. The current 2,500-square-foot maximum for retail would also be eliminated if the proposed amendments are adopted. Retail proposals under 5,000 square feet would be allowed and ones above that threshold would need a use permit under the proposed rules. 
The proposal would maintain maximum height standards for standalone commercial, which are three stories or 40 feet, while lowering the floor area ratio from 2.0 to 1.5 to be more in line with other mixed-use districts.
The proposed amendments also include a community benefits program similar to what is currently offered in other mixed-use districts. Developers would be granted increased height or density of no more than 40 dwelling units per acre and a 2.0 FAR in exchange for community benefits, which include affordable housing, publicly accessible open space, child care or shared parking, to name a few examples.
Single-use buildings without community benefits would be limited to three stories and a maximum height of 40 feet while mixed-use proposals with community benefits could be as tall as five stories or 60 feet. 
The amendments would also change the name of the zoning district to mixed-use-transitional.  
The Planning Commission will meet at 7 p.m. Tuesday, June 4, at City Hall, located at 1017 Middlefield Road.