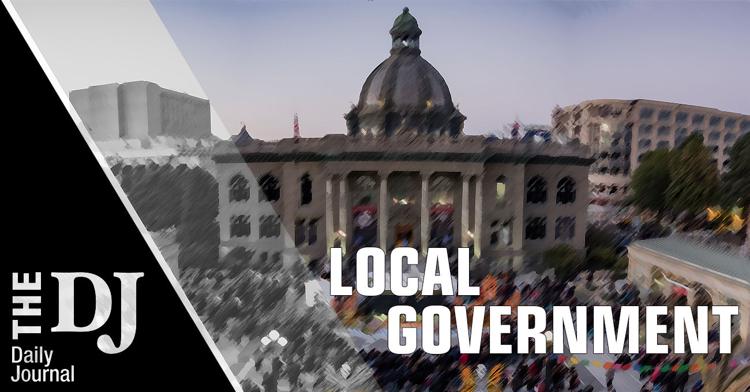 A Southern California attorney has threatened litigation if Redwood City does not switch from at-large to district elections for City Council.
Malibu-based Kevin Shenkman claimed Redwood City's current election system violates the California Voting Rights Act because it "dilutes the ability of Latinos (a 'protected class') to elect candidates of their choice or otherwise influence the outcome of the city's council elections."
Latinos comprise 39 percent of Redwood City's population and currently just one of the city's seven councilmembers, Alicia Aguirre, is Latina.
Shenkman claims Aguirre has been the only Latino or Latina to serve on Redwood City's council in the past 15 years, and notes she wasn't initially elected, but appointed in 2005, "underscoring the inability of Latinos to elect in the first place a candidate of their choice."
However, Aguirre isn't the only racial minority on the council. Councilman Jeff Gee is Asian-American and Mayor Ian Bain is African-American.
Shenkman has given the city until Sept. 22 to discuss a transition to district elections.
City spokeswoman Meghan Horrigan said the city attorney does not comment on potential litigation and "city staff are evaluating next steps."
Redwood City is the latest Peninsula city to receive a letter from Shenkman, who has made a similar case in letters to cities across California. The one time a city fought Shenkman in court it lost.
Redwood City is the latest Peninsula city to receive a letter from Shenkman. It arrived Aug. 8.
In San Mateo County, Menlo Park recently switched to district elections and South San Francisco and Half Moon Bay are in the process of transitioning, as is the San Mateo County Harbor Commission.
Sequoia Union High and Redwood City Elementary school district officials and the county Board of Supervisors made similar choices as well. The San Mateo County Community College District adopted the by-district system but without being threatened by a lawsuit.