As communities across the Bay Area strive to balance disparate viewpoints while navigating the effects of growth, the impassioned debate over height and density restrictions in San Mateo may reach a critical point sooner than some anticipated.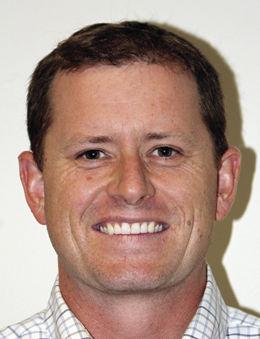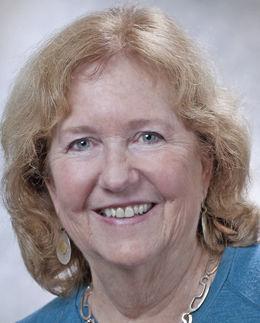 A citizens group that originally spurred San Mateo's voter-approved limits more than 25 years ago has returned. Members are now urging the City Council to place a measure on the ballot that would keep in place 5-story height limits in most parts of the city, and restrict how dense housing and commercial developers can build.
While the city is about to initiate an extensive community outreach effort for its General Plan update — the most comprehensive land use and zoning document in San Mateo — concerns have arise about Measure P sunsetting at the end of 2020.
City officials indicated they anticipate the General Plan update could be finalized prior to the measure's expiration, but those concerned about the impacts of redevelopment want a chance to act preemptively.
On Tuesday, the citizens group San Mateans for Responsive Government will speak during a council meeting to request the city put a measure on the November ballot to extend limitations through 2030, said Michael Weinhauer, who lives in the Central Neighborhood.
"We saw the need to extend this measure that has protected San Mateo for nearly a quarter century," Weinhauer said. "We can put in a lot of housing and a lot of office with the limits we have in place, it doesn't stop us from growing."
If the council doesn't place it on the ballot, they'll begin collecting signatures for a citizens initiative, he said.
Measure P caps heights at 55 feet throughout the city, and allows for heights up to 75 feet in certain places with a public benefit. It caps high-density housing at 68 units per acre, after factoring in state density bonuses. It also requires housing developers provide 10 percent of the units as affordable, and restricts floor area ratios for commercial buildings. The City Council put Measure P on a 2004 ballot, which extended many provisions of the 1991 citizens' initiative Measure H.
With it slated to expire and a housing crisis looming, discussions have begun about whether allowing increased density in certain areas, such as around transit, might be appropriate.
Maxine Terner, who helped organize the original measure in 1991, said the city is facing similar economic pressures that warrant continuing limits.
"History does tend to repeat itself," Terner said. "The city is under enormous economic pressure and the rest of the community doesn't feel like it's being listened to."
She and Weinhauer said there is still room for development even with the restrictions in place. They were open to discussing moderate changes to the measure, but are first suggesting a straight extension of current limits. Weinhauer noted some would even prefer stricter limits. At the crux of their effort is concern that, after the measure expires, the council could vote on a General Plan that allows rampant development.
While the group and many neighborhood representatives have expressed frustration with the impacts of growth such as to traffic, others have suggested increasing allowable densities around transit could be a benefit to addressing housing demands and alleviating congestion.
The General Plan update process will involve extensive community outreach and consider issues such as heights as well as density, and set a blueprint for the future.
Chief of Planning Ron Munekawa said it's important public participation is inclusive of all segments of the community, particularly those who don't typically get involved in land use discussions.
Terner said she was eager to participate in the update process and suggested extending Measure P another 10 years wouldn't affect that. She said a new General Plan, informed by public input, could be presented to voters who would decide whether to amend height and density restrictions.
Munekawa said the goal is to conduct extensive public outreach on a schedule that would allow enough time for something to be placed on the ballot before Measure P expires. However, he emphasized he couldn't presuppose that decision, which is up to the council.
Councilman Joe Goethals said the council will be meeting soon to discuss its priorities for the year and he plans to suggest the city consider placing something on the ballot. 
"I think the community's concerns that the City Council would allow height limits to expire and exploit that, … is completely unfounded," Goethals said. "If there's one thing that all of the councilmembers for San Mateo care about, it is process and allowing all residents to have their voice heard."
Twitter: @samantha_weigel