Steve Sell crossed paths with Jefferson's Tyreese Knox on the football field only one time, in a 1983 Central Coast Section semifinal game.
"We got our asses kicked (35-8) by [Jefferson]," said Sell, then a senior at Aragon and now the Dons' longtime head coach. "I did get him for a tackle-for-a-loss on defense."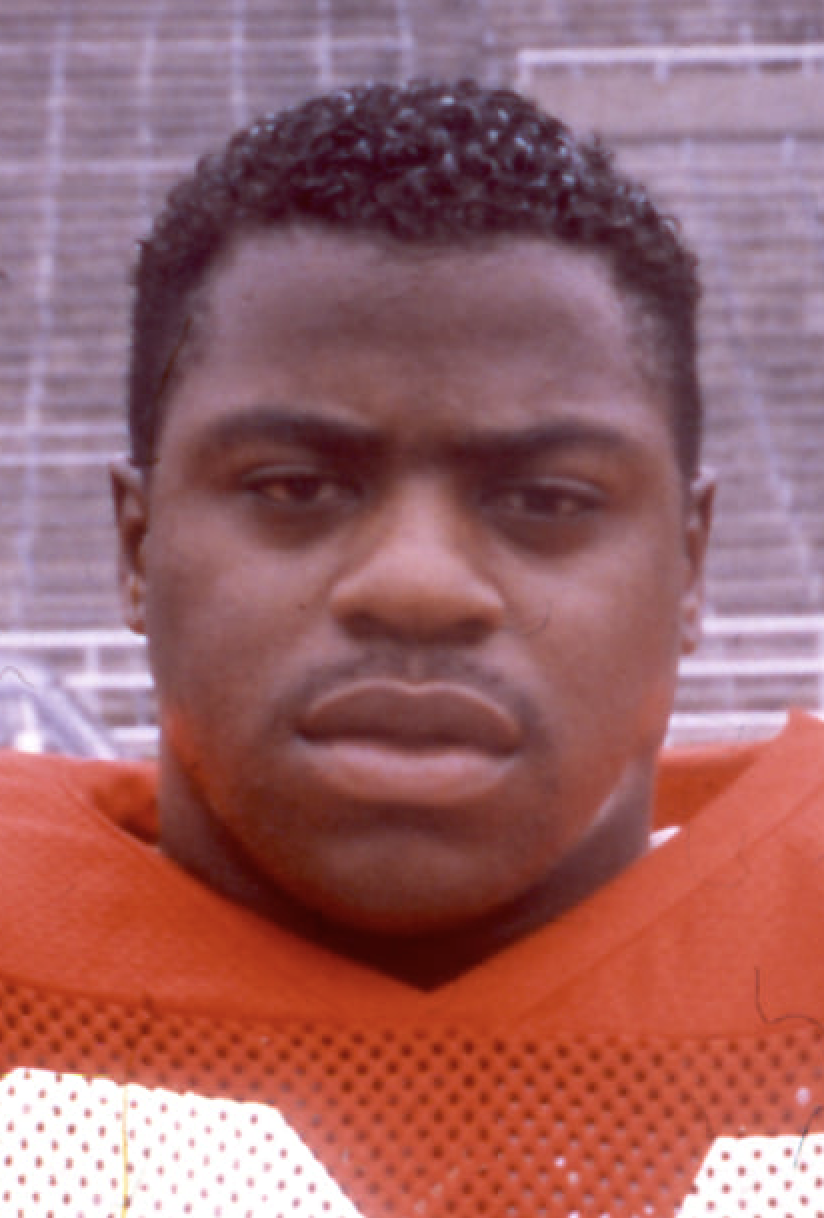 Knox, "a legend" on the football field and basketball court and a 1984 Jefferson graduate, died Aug. 31.
"He was a legend," said Sell. "I remember back in the day and you'd read in the paper there was this freshman playing varsity football. And we were like, 'What in the world?'
"That was a tough a league, the old North Peninsula Athletic League. … A freshman playing varsity was unheard of."
Knox, a Daly City native who began his high school career at Serramonte High School, spent his final three years at Jefferson, winning the 1983 Central Coast Section Division II North championship, 24-6 over Terra Nova. Knox rushed for scores of 85 and 72 yards in that title game.
In Knox's three seasons, Jefferson went 24-9. He ended his high school career scoring 78 career touchdowns and 5,217 rushing yards — a record that stood until 1997 — and went on to play four seasons at University of Nebraska.
During his time with the Cornhuskers, he rushed for 1,358 yards and scored 12 touchdowns in 34 games, averaging 6.5 yards per carry. He scored a pair of touchdowns in Nebraska's 30-15 win over LSU in the 1987 Sugar Bowl. He also scored in the 1988 Fiesta Bowl, a 31-28 loss to Florida State, during which he rushed for 242 yards on 54 carries.
He was inducted into the Peninsula Hall of Fame in 1995.
"In terms of guys in this area … who have played in what is now the PAL, I can't think of anyone who was an NFL-level talent and a no-doubt-about-it Division I athlete," Sell said.
But Knox's true athleticism could not be truly appreciated until he got on the basketball court. While football was Knox's primary sport, basketball wasn't too far behind.
"Knox was unstoppable," said Corey Cafferata, who despite being two years younger than Knox nonetheless grew up with him on the East Side of Daly City and played with him during summer leagues and open gyms.
"Strong," said Cafferata, currently head women's basketball coach at Mission College in Santa Clara. "(Like Charles) Barkley. (Dennis) Rodman. Knox could be an eighth grader, ninth grader, 10th grader — he was still the man."
Said Sell: "Somebody that big and that strong should not be able to move that well. That's when you saw the athleticism and the explosiveness.
"Truly a man amongst boys."