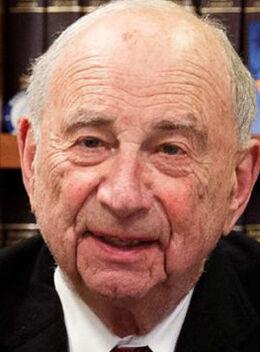 The Caltrain saga is based upon changes in population, residential and professional, and especially the growth of information technology and billion-dollar corporations on the Peninsula. The present controversy over San Francisco's refusal to submit an eighth-cent sales tax increase to San Francisco voters on the Nov. 3 ballot emanates from displeasure over the historic managership of Caltrain by the San Mateo County Transit District.
Current county politicians forget Caltrain history, which began after Southern Pacific Railroad announced it didn't want to continue in the commuter train business. It would sell the service from San Francisco to San Jose for market value. A joint powers authority of Santa Clara, San Mateo and San Francisco counties was established by the Legislature and governor, with a nine-member governing board composed of three representatives each from the three counties. Led by a San Mateo County supervisor, the JPA then overpaid SP, which had previously appealed judicially the State Board of Equalization property assessment and then strong-armed the weak JPA leaders for a price more than 40% higher. 
SamTrans was unanimously selected to operate the newly labeled "Caltrain." The San Francisco Municipal Railway and the Valley Transportation Authority, recently formed by Santa Clara County, didn't want any part of it. Moreover, Caltrain ridership emanated from San Mateo residents (about 70%), with about 10% from San Francisco and 20% from Santa Clara County.
At its commencement, the farebox recovery ratio was dreadful. The ratio is measured by the percentage of operating costs paid by fares. It was initially and for several years less than 30%. Times have changed. Caltrain has succeeded as population increased considerably in Santa Clara County and by more than 100,000 in San Francisco. In January 2019, Caltrain's farebox recovery ratio was 73.7%. Ridership averaged 63,598 people per day. San Franciscans now accounted for 17,159 riders per average day (27% of the total), San Mateo County riders averaged 19,491 daily (30.6%), and Santa Clara, with a booming population, averaged 26,948 (42.4%) per day.
San Francisco's Board of Supervisors now demands SamTrans be fired as operator. Who would replace it? As former president of the Metropolitan Transportation Commission and 11-year Senate Transportation Committee chairman and state senator representing both San Francisco and San Mateo counties, I hope it wouldn't be a municipal railway or BTA, which don't come close to SamTrans' ability.
Although I'm president of the San Francisco Taxpayers Association, I wouldn't oppose the regressive sales tax increase for Caltrain. San Francisco supervisors ought to better devote political capital to eliminating duplication of transportation agencies in the Bay Area, including county transportation authorities, established as a compromise in my 1990s legislation allocating 75% of state gasoline taxes to county and city authorities for roads and streets, instead of just freeways.
Meanwhile, San Francisco taxpayers should demand competency from municipal railway big shots; we deserve it. Caltrain has proven successful, although its electrification is tainted by illegal seizure of $715 million from the High-Speed Rail Authority state general obligation bond issue approved 12 years ago by California voters for high-speed rail, not commuter rail, which the California Court of Appeal in Sacramento will remind the JPA once the virus ends.
Quentin L. Kopp is a former state senator, San Mateo County judge and San Francisco supervisor.