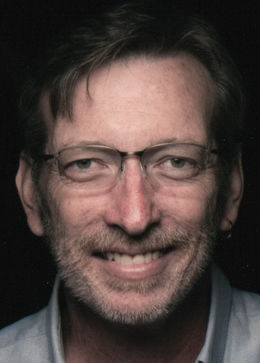 As a faculty member at Cañada College in Redwood City, I read with interest the column "Community versus four-year college" by high school senior Brooke Hanshaw in your Oct. 13 edition. While she gets many things right in her piece, there are several common misperceptions in there as well.
Miss Hanshaw asserts that a four-year college education provides a "overall higher level of education" than can be achieved by starting at a community college. This simply isn't true. Many students choose to attend a college like Cañada for their lower division classes; classes that are routinely accepted by both the UC and CSU systems (as well as many private institutions) as being comparable to the courses offered at those campuses. Additionally, many faculty in the San Mateo County Community College District are nationally-recognized educators, garnering awards and accolades for their teaching excellence.
"Faster job readiness preparation" was also cited as a reason to attend a four-year school. In fact, community colleges offer career education tracks as well as lower-division courses. These tracks culminate in well-paying jobs that don't required four-year degrees. And in cases where a four-year degree is required, a student attending a community college full-time can still complete a four-year degree in a comparable amount of time as one that starts at a four-year school. Through well-established transfer programs with the UC and CSU systems, transfer students who complete receive the same Bachelors degree as their classmates who have never attended a community college.
Additionally, students who have completed a four-year program frequently end up taking classes at a community college after graduation to build job skills. I have had many degree-holding students in my classes over the years that needed specific skills to be marketable to employers — skills they did not acquire at their alma mater for any number of reasons. Once they had the tools they needed, they moved into well-paying jobs at leading technology and entertainment companies.
The lower cost of a community college like Cañada allows students to explore different subjects and avenues, therefore discovering what they are truly interested in without accumulating tremendous amounts of student debt. One of my faculty teaches a class for us and for a prestigious private institution. Same class, same material, same instructor. At the other school, students pay several thousand dollars in tuition for that class; here at Cañada, they pay about $150 for the same material.
Miss Hanshaw is correct when she says that in the Bay Area, community colleges are frequently seen as "not enough" to succeed. This is strictly a perception issue, however, fostered by the well-meaning belief of parents and family that a student must go to a prestigious four-year school from the outset in order to have a chance at success. Nothing could be further from the truth. In my department, our faculty has over 100 years of industry experience in our fields that we routinely share with our students, who have gone on to win major awards with their work, transfer to top-flight schools, and land jobs at leading companies in their fields.
Community college isn't just for those who struggled in high school, have financial issues, or are lifelong learners. It's for everyone who's looking for a quality education close to home for a fraction of what four-year institutions charge.
Paul Naas, MFA, is professor and program coordinator of Digital Art and Animation at Cañada College in Redwood City.