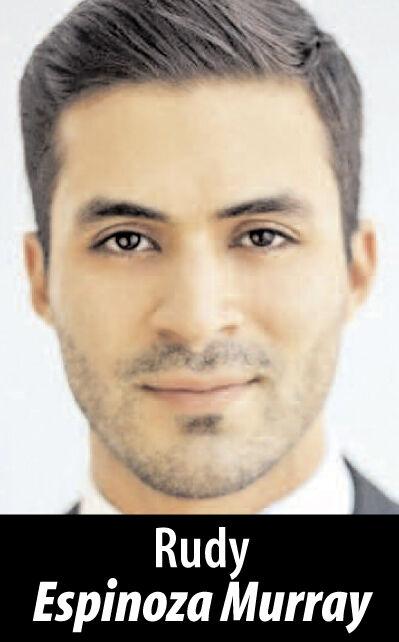 This past Monday, Oct. 25, I was signed up to speak on behalf of the San Mateo County District Lines Advisory Commission (fancy name for the redistricting commission) at the Daly City Council Meeting. Fifty-five people raised their hands to give public comment, and they each got two minutes to speak. Unfortunately for me, public comment for nonagenda business is until the end of the meeting, and unbeknownst to me, the Jefferson Union High School District was presenting the preliminary plan for the redevelopment of the Serramonte Del Rey campus. My first thought was, "never mind, I'm not sitting here for two hours listening to this." But after a few comments, I was sucked in. Folks opposing and supporting this project were now engaged in an epic battle to the death.
What is the Serramonte project? In a nutshell, it's the redevelopment of JUHSD's currently-owned property to create a much-needed increase in revenue for the lowest funded high school district in the county. The proposed redevelopment would add 1,120 new homes, 120 of which would be subsidized, and the plan includes government-funded child care (Headstart), a community garden, trails for walking and biking — and open space — double what it has now. Sounds like a dream for an area starving for more housing, no? 
Kalimah Salahuddin, board trustee of the JUHSD, mentioned they're losing about 25% of their staff every year, in large part, due to lack of housing. They're not only losing staff, they are also losing the much-needed programs they run that are vital to the surrounding communities. As Trustee Salahuddin mentioned to me, the JUHSD serves some of the most vulnerable students in the county. Board Trustee Andy Lie presented along with Trustee Salahuddin and laid out the master plan, and how this development will transform the current Serramonte Del Rey property. 
I was perplexed at the public comments — one resident claimed that because they failed once before at this project they would surely fail again. Many others were concerned about a community garden (by the way, I confirmed, the garden is property of the JUHSD that has been open to the public and needs to be made ADA compliant after the public has made unauthorized modifications to the site) — even though the master plan for this redevelopment clearly shows that there will be a new community garden for folks to continue to use. But it wasn't the "same" community garden. Another claimed that the process wasn't transparent enough and that the district hasn't given enough opportunity for the community to provide feedback. It just so happens that the reason the trustees were at the Daly City Council meeting was specifically to get approval to conduct the necessary studies, like the environmental impact report, transit studies, jobs impact, etc. 
But just like it faced opposition, it got support. Proponents of the project made practical arguments like the need for an increased housing supply to reduce the burden of the housing shortage. Others expressed support for the teachers that badly need housing and child care. Another argument was that the school district needs to increase its revenue, and another increase in taxes is not feasible. The labor movement did not go amiss — the California Teachers Association is fully backing this project. Members of Peninsula for Everyone, a local pro-housing organization, had its share of members speak in favor of this project and positioned it as a common-sense solution to the housing problem. Oddly enough, the Daly City Council seems to be dragging its feet, and it's no joke with such an outpouring of polarized public comments. Trustee Salahuddin shared with me, "Just last year, the council approved a plan for three 13-story high-rise buildings a block from our development. None of the questions that are being asked of us were asked of that developer." 
I reached out to Mayor Juslyn Manalo, and she reiterated that affordable housing is one of Daly City's top priorities.
"We hope to find a reasonable balance amongst the over 1,000 units proposed as market rate in a 22-acre site. Having below market rate/affordable units built together simultaneously is something we uphold to help our Daly City residents. I am a proud alumnus of JUHSD and wholeheartedly approved the Staff/Faculty Housing that is being completed in spring of 2022 to retain and attract/staff and teachers," she said.
My two cents — building more housing is a must, but if electeds delay the project, it only pushes off the problem and exacerbates the consequences for the community in question. Teachers and school staff will continue to leave, the school district will be forced to cut more programs and hire less qualified folks, and only the wealthy will be able to put their kids in private schools. How does this not affect equity? Daly City, you can't stop the inevitable. 
Rudy Espinoza Murray is a Redwood City resident and community organizer on housing, gun violence prevention, LGBTQ+ and Latinx issues. He is a co-founder and lead of the San Mateo County Farmworker Affairs Coalition.