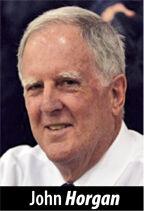 What constitutes an illegal inducement to vote for a particular candidate in a city council election? Apparently, it's not free tacos provided outside a polling place by one of the would-be legislators.
That was a San Mateo County judge's ruling last week in the case of Antonio Lopez, a councilman from East Palo Alto.
His unhappy losing opponent (by 69 votes), Webster Lincoln, alleged that Lopez had tried to influence voters by having the traditional Mexican culinary option handed out free near a Catholic church being used as a polling venue.
There was also some concern that Lopez had advertised the freebies online (but not at the polling site) and that the taco truck was parked too close to official polling activities. The judge disagreed with the key elements in the lawsuit ("Tacogate" if you like) and ruled in favor of Lopez.
In spite of the ruling, the case does raise an important question: What sort of food items might become evidence of a clear-cut bribe designed to urge a vote one way or the other in an election? If not tacos, what?
One could argue that free tacos are a rather mundane dining choice, akin to free hot dogs, doughnuts (hey, Krispy Kreme, come on down) or chicken wings. But what about, say, filet mignon or lobster? Would those be over the line?    
If a political candidate or his surrogates handed out free braised scallops in a light lemon/butter sauce, how would that be viewed by a judge? Or veal scaloppini? Or frog's legs?
We may never know. However, if there is ever a candidate who sets up a free margarita bar anywhere near a polling place, he or she has my vote in a New York minute.  
NEW OFFERINGS HIT BOOKSHELVES: Two new books with local aspects have come onto the scene recently.
Matthew W. Kent has penned a hardback tome titled "Coast Defense Military Reservations of San Mateo County." It's a compendium of photos, line drawings, maps and detailed descriptions of precisely what the title indicates.
Abandoned coastside observation posts, fire control locations, batteries, radar stations and other installations from Pacifica south to Pillar Point are included.
Christian Clifford, a teacher at Serra High School in San Mateo, has produced a work about the California Catholic mission system, "Pilgrimage: In Search of the Real California Missions."
This is the result of the author's 45-day, 800-mile walking trek during which he visited all 21 missions, beginning with the first in San Diego (founded in 1769).
His aim, he said, was to amplify lesser known voices in the state's mission history. Clifford can be reached at missions1769@gmail.com for particulars.
A BOONDOGGLE RESCUE VISION: Make no mistake about it, avid supporters of high-speed rail in California can barely control their enthusiasm these days.
A certified fiscal boondoggle of monumental proportions by any definition you care to employ, HSR could well be on the verge of a significant federal bailout by the Biden administration and its Democratic backers in Congress.
Being dangled in front of the fast train zealots is a projected buffet of largesse, a new $3 trillion to $4 trillion spending plan that could include big taxpayers' dollars for public transportation efforts.
HSR and its fiscal black hole seemingly would seem fill that unfortunate bill quite nicely. It's one more obvious and strong reason why elections matter, folks.
THE BUNGALOW KEEPS ON TICKING: For those who value longevity along the verdant Peninsula, you might want to tip your cap to the Bungalow Grocery on Barneson Avenue in San Mateo.
It's a tiny establishment that stocks some essentials, a few ethnic specialty items and a selection of optional food and drink choices. Lundardi's it isn't. But it's been part of the neighborhood since at least 1931, according to dusty available city directories.
The Bungalow, located in a portion of a modest one-story residence, regularly serves a local clientele and students from nearby Borel Middle School and Aragon High School.
The old dill pickle barrel is long-gone but the place is open seven days a week.
John Horgan, who spent an inordinate amount of time at the Bungalow as a callow youth in San Mateo, can be contacted by email at johnhorganmedia@gmail.com.