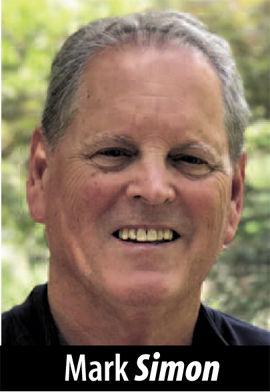 U.S. Sen. Dianne Feinstein, U.S. representatives Jackie Speier, D-San Mateo,and Anna Eshoo, D-Palo Alto, California Attorney General Xavier Becerra, four members of the San Mateo County Board of Supervisors, high-powered attorney Joe Cotchett, and now Robert Redford.
Will it be enough to stop a project from replacing the gleaming fields of white salt (not to be confused with purple waves of grain)? Even with all the vehement opposition to a proposal that doesn't actually exist, it's too soon to predict how all this will turn out.
It's a safe guess any proposal will lose at the Redwood City Council. 
A 2009 Cargill/DMB Ventures proposal to build 12,000 homes and more than 1 million square feet of commercial space was dropped in 2012, due largely to the kind of opposition we're seeing now. It's hard to imagine the current Redwood City Council bucking such concerted opposition, particularly as they venture into the uncertain environment of district elections.
Now comes a rumor Cargill/DMB may bypass the council entirely and put a measure on the ballot, doing a hard sell on public features such as open space and waterway access. A source would not deny the rumor, saying only that Cargill and DMB "are looking at the best way to engage the public on the possible uses of the land."
Save the Bay Executive Director David Lewis, among those opposed to development of the Cargill site, said that if the rumor is true, "I think they're a decade late." Whatever public support there might have been for a massive development on this site has evaporated, he said. In fairness, that little pun is mine, not Lewis'.
But the key to this issue may lie in last week's high-profile, Cotchett-led legal challenge to the Trump administration ruling that magically transformed the wetlands into — what? Dry land? Damp land? Just land? 
Ultimately, Cargill is entitled to some measure of compensation for any decision that deprives them of the use of this land. They can always keep producing salt there, but assuming Cargill no longer wants to do that, the level of compensation could be dramatically different if this property is largely unusable wetlands or highly desirable Bayfront property that is ripe for development. 
LOCATION, LOCATION: The two properties are significantly different, but I can't help noticing that the array of forces opposing a Cargill/DMB development bears a striking resemblance to the regional political forces that browbeat Brisbane until it approved 2,200 housing units and 6.5 million square feet of commercial space on its 660-acre Baylands site. In that case, the overriding issue was the regional housing crisis. Apparently, it's not a crisis in Redwood City, but only if you like irony, which I do.
SWEET MUSIC: The Grammy nominations are out and one of the contenders for best jazz album with vocals is Chez Nous by the Peninsula's own Rebecca DuMaine & and the Dave Miller Trio. They are friends of mine and this is hardly the venue in which to describe my own musical tastes, but they're great and so is the album, a charming and engaging foray through the Great American Songbook. You can get a taste of their music at their upcoming local gigs, Oct. 13 at the Silicon Valley Jazz Fest in Menlo Park, Oct. 18 at Savanna Jazz in San Carlos or Nov. 9 at Angelica's in Redwood City.
SCRAMBLING: There is a scramble underway, as you might expect, for the two soon-to-be-vacant seats on the Belmont and San Mateo city councils. Doug Kim is leaving Belmont, Maureen Freschet is leaving San Mateo. But an equally energetic although more low-profile scramble is underway among county councilmembers for the seat Freschet is vacating on the San Mateo County Transportation Authority that doles out millions of taxpayer dollars to local transit and transportation projects and programs, which is always fun. The TA seat will be filled in a December vote by a countywide group composed of a representative from each of the cities. Maneuvering for the TA seat: Belmont's Julia Mates, Millbrae's Gina Papan, Hillsborough's Marie Chuang and Foster City's Sam Hindi.
Mark Simon is a veteran journalist, whose career included 15 years as an executive at SamTrans and Caltrain. He can be reached at mark@smdailyjournal.com.