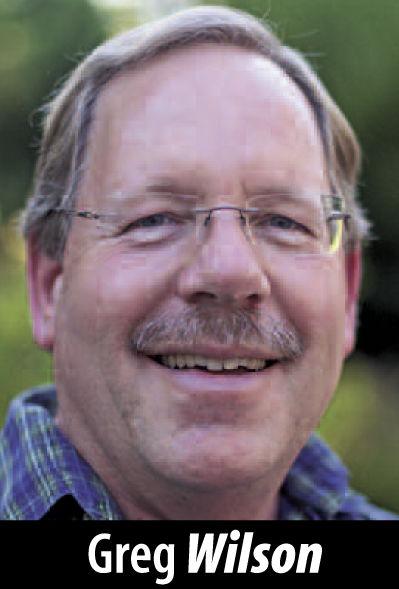 On Thursday, my wife and I treated ourselves to a meal at our favorite breakfast place: My Breakfast House, on Laurel Street in San Carlos. It was a lovely, warm morning, enabling us to sit at one of their outside tables. As we sat, I couldn't help but reflect on how lucky we are to live in California … and how quickly the weather improved after our recent storms.
Of course, whether you consider a sunny day to be an improvement depends upon your perspective. For most, it's hard not to think of a sunny day as an improvement — especially after what we just went through — but if you are concerned about our state's dearth of fresh water, you may feel differently. Fortunately, we humans are flexible creatures, and can appreciate both the rainy weather and the sunny days.
Like many, I rejoiced when the storms moved in late last week, and am delighted with the amount of water we ultimately received (along with the relative lack of significant collateral damage). However, although the recent storms made a measurable addition to our water supply, we have a long way to go before we can consider the drought to be over. Which means we need to continue to conserve as much as ever.
Being something of a weather nerd, I've been recording the rainfall in my backyard for the past 12 years. In all those years, we've never gotten as much rain in October as we've received this year. As exciting as that sounds, many meteorologists are predicting that the water year as a whole will likely be drier than normal, meaning that last week's storms — which apparently dropped some 8 trillion gallons statewide — isn't likely to be the start of a trend.
Last month, I took two driving trips, one south and one north. The trip to the north led me up Interstate 5, right past Shasta Lake Reservoir. If you haven't seen it lately, prepare for a shock: I've never seen it so low. Even with our recent storms, the reservoir sits at just 22% of capacity. While I wouldn't expect it to be full, given the time of year, right now the reservoir is at 41% of its historical average, meaning that it has a long, long way to go just to reach normal.
My southbound trip was also primarily along Interstate 5, but to get there I had to head to Gilroy and then take Highway 152. That highway skirts the San Luis Reservoir, which is the fifth largest in the state. Like Lake Shasta, the sight of this reservoir is a grim one. It is currently at 11% of its total capacity, which equates to 24% of its historical average.
Reservoirs are an important part of California's water system, but so is the state's snowpack, which historically has accounted for up to 30% of our water supply. To take full advantage of that naturally stored water, we need the snowpack to remain in place for as long as possible, giving us time to draw down our reservoirs and make room for the snowmelt. But our warming climate is causing the snow to melt too quickly and too soon. At the same time, it is also drying out our soils, which then claim a larger than normal share of the snowmelt. Thus, we get years like the last one, when very little of the unusually meager snowpack made its way into the system, and then on to our farms and homes.
Some have called for additional reservoirs, or for adding height to our existing ones. However, without rain and snowmelt to feed those reservoirs, such extremely costly projects will do no good. Unless we find water sources to keep our reservoirs full, we have no choice but to turn to the other side of the supply/demand equation, and reduce demand. This means doubling down on conservation.
Given that landscaping represents the majority of the typical household's water usage, for most of us it is easy to reduce at this time of year. Cooler weather and occasional storms means that our irrigation systems can be adjusted downwards, if not turned off entirely. Thanks to my smart sprinkler controller, my household's drip system hasn't run for at least two weeks and, as long as we continue to get rain (next chance: Monday), it'll remain off. But we must do more. Counterintuitively, even if the rains fall, we need to continue taking short showers, turning off the water when not needed and in general not using water unless it is absolutely necessary.
Give thanks for any water we get, but continue to preserve it. And be sure to get outdoors. It'll remind you of one of the key reasons why California is such a wonderful place in which to live.
Greg Wilson is the creator of Walking Redwood City, a blog inspired by his walks throughout Redwood City and adjacent communities. He can be reached at greg@walkingRedwoodCity.com. Follow Greg on Twitter @walkingRWC.