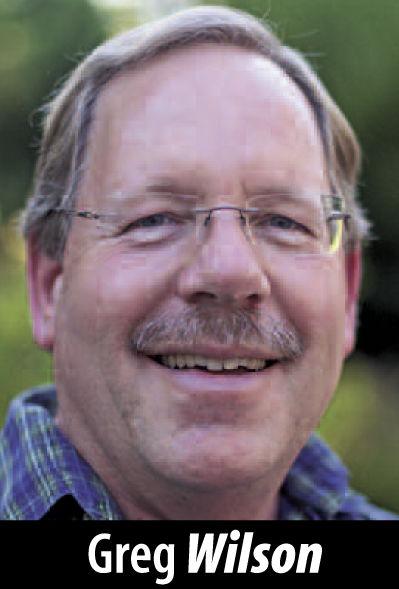 Recently, while cleaning out her workroom, my wife unearthed a picture postcard whose subject is Redwood City. We believe we acquired it years ago, when our son was preparing for a trip to Europe and needed inexpensive items from "back home" to hand out to new acquaintances. It's a simple card, with the words "Redwood City" in the center surrounded by four images of the city.
What struck me as odd are the images the postcard manufacturer presumably chose to represent Redwood City. The first shows the "Climate Best" arch, Arguello Plaza and a bit of Broadway. The next shows the concrete Cemex silos and the wharf adjacent to the Sims Metals scrapyard, at the Port of Redwood City. The third image is a sunset shot of the machinery once used to load harvested salt onto waiting ships, by way of a large salt pile. Finally, the last image shows the flooded salt evaporation ponds.
While Redwood City's waterfront industrial areas are indeed important, they aren't so important as to warrant taking up three of the postcard's four images. And that got me to thinking. I've explored every nook and cranny of the city, and have photographed a great deal of it myself. Given my familiarity with the city, what four images would I choose if I was creating such a postcard?
I began by considering possible images, but soon realized that I needed to be more systematic in my approach. Accordingly, I drew up a short list of things that I'd want my images to represent. First on my list is the city's history, which these days is reflected in some of the city's most important buildings. Then, there are the city's namesake trees, a few of which can be found throughout the city. Of course, I had to include the city's people; I consider its residents to be Redwood City's finest asset, whereas the postcard we unearthed shows no people. My list also includes, collectively, the many companies with a major presence in the city. Finally, I included the city's waterfront, which these days is not only a place of industry, but is also a place where people both live and recreate.
List in hand, I started dreaming up images that together would represent today's Redwood City. Truly, no such postcard would be complete without a photograph of Courthouse Square teeming with happy people during one of the city's many popular civic events, such as our Fourth of July festivities or our annual Cinco de Mayo festival. That one photo would show both the city's history (in the form of the historic courthouse) and its people, checking two items off my list.
Redwood City's waterfront clearly sets the city apart from most other Bay Area communities, making it worthy of an image. I'd try for an image showing a large cargo ship in the background and smaller pleasure craft — including kayaks or rowing shells — in the foreground, thereby illustrating some of the many different ways our waterfront is used.
Of the four postcard images, I can imagine one showing the Oracle buildings off Marine Parkway. A photograph of those futuristic glass cylinders would contrast nicely with the image showing the historic courthouse. They may no longer represent Oracle's company headquarters, but Oracle has long been, and will likely remain, an important part of Redwood City.
For the fourth, and last, image, my instinct is to show the city's wild side. By that I mean I would include a picture of Bair Island, perhaps, or the part of Edgewood Park that is within the city borders. Here my ideal picture would show wildlife in addition to a number of native plants and trees.
Those four images collectively meet most of my criteria, but not all, so I have some alternates. My most glaring omission is the lack of a redwood tree. Accordingly, I might include a photo of a redwood tree in front of Sequoia High School's historic main building, or perhaps a photo of the trees in front of City Hall.
And then there's the arch. The city's two Climate Best arches are certainly iconic, and easy enough to photograph, but what should be in the photograph with them? After much thought I believe I'd show the western arch from an angle so as to also show the Caltrain station, with a stopped train taking on and letting off passengers.
I enjoyed this little exercise, and found it challenging to sum up a city as diverse and as interesting as Redwood City is in only four images. Fortunately, the challenge lies not in having too few things of interest to include, but in having too many. I'm pleased to be able to say that I live in a place that cannot be easily encapsulated on a simple postcard.
Greg Wilson is the creator of Walking Redwood City, a blog inspired by his walks throughout Redwood City and adjacent communities. He can be reached at greg@walkingRedwoodCity.com. Follow Greg on Twitter @walkingRWC.