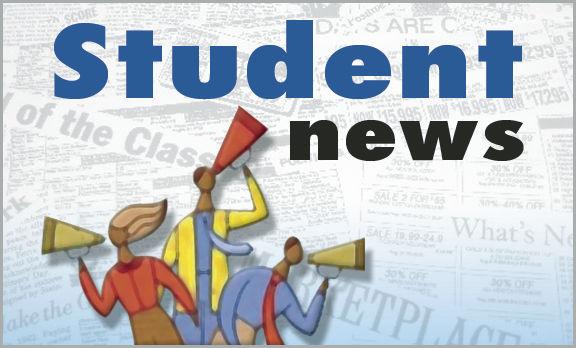 I feel as though I should begin this column with a little disclaimer. I'm writing this based on what I've experienced from my own parents, as well as the methods and effects of different parenting methods of my family and friends. In no way am I attempting to discredit different styles, family rules or traditions; instead, I just want to display my experiences and what I've learned in my 17 years thus far.
I do have two younger sisters, aged 16 and 10, and caring for them — as any eldest sibling does — has taught me responsibility, among a multitude of other things throughout my childhood. I also baby-sit, and as a current senior having gone through the public school system for my entire educational career, I'm often questioned by parents about which schools are best, my personal favorite being whether I've ever seen drugs at school or a fight break out at lunch. These questions and many others come from a place of love, care and concern, in no way do I not understand that or not believe that the culture of a school does have some influence on a child. That said, we are living in the age of "special snowflakes" and participation trophies. I truly believe being exposed to the real world sooner rather than later does everyone good, allowing for them to gain their own sense of right and wrong, independence and better decision-making skills.
Attempting to shield and protect us forever tends to do more harm than good, speaking from personal experiences. I've witnessed parents who won't let their daughter spend time at a boy's house in a large group setting, yet booked us a hotel in San Francisco for the night to celebrate her birthday. This same friend faces constant punishment and grounding for ridiculous reasons, and you guessed it — continues to lie about her actions and whereabouts to simply live a normal teenage life. She gets great grades, is involved in her school and community and remains respectful and kind, in no way does her behavior constitute these responses. Honesty really is the best policy, and building a trusting relationship means building a healthy one, even if that means letting them experience some things that you might not want them to. Of course punishment is necessary, especially for repeated offenses, but letting children make their own decisions and discover being a teenager on their own allows for them to be much better off by the time graduation comes around. They know their limits, know what works for them and what doesn't and trust you enough to let you in on all of it: The gossip, the boyfriend or girlfriend they might have kept secret and even their real feelings.
In this age of rising mental health awareness, seeing my fellow classmates at extreme levels of stress and breaking points of disappointment and disgrace throughout the college admissions process breaks my heart. We are getting less and less sleep, forcing ourselves to take multiple advanced placement classes, playing sports and participating in extracurricular activities and the pressure that comes with all of that can be harmful without supportive parenting. Simultaneously, we're attempting to maintain a social life, spending too much time on social media and at times, not doing a great job of balancing everything. It's extremely challenging to work the hardest you can just to be told it isn't good enough. Self motivation is what's going to get us furthest in life, especially when we're in college and beyond and don't have our parents to micromanage and constantly look over our shoulder telling us to be better. Learning to fail, what learning strategies work for us and motivating ourselves to push through procrastination make it all worthwhile. We need that additional push and encouragement and maybe a bit of pressure every once in a while, but telling us it isn't good enough is never constructive.
I don't know what it's like to be a parent. I won't know until I have kids of my own someday. Everything I've just written about has been from personal experience, in my own life and those around me. If there's one thing you take away from this column, it's that each parent-child relationship differs in each family; however, don't be too hard on your children or restrict them immensely in the name of love and protection — we need to experience things independently, and the feeling of not being able to share these experiences with our parents widens the gap in our relationships.
Brooke Hanshaw is a senior at Aragon High School in San Mateo. Student News appears in the weekend edition. You can email Student News at news@smdailyjournal.com.