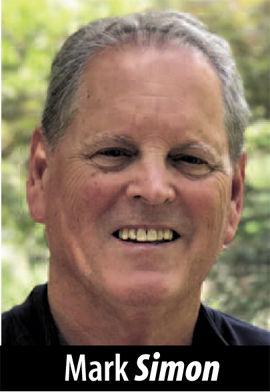 The Fourth of July is just around the corner. Or up your block. Anyway, just a few days away. Some people just cannot seem to wait. For several days, persons unknown have been setting off random fireworks — explosives, more accurately — in my neighborhood.
Despite the premature discharge, this will be another subdued holiday — Three-Fourths of a Fourth. No fireworks. Parades here and there, a pancake breakfast or two, and a number of "fun runs," an exemplary oxymoron.
As I have noted many times in several publications, except, perhaps, this one, the Fourth of July always has been my favorite holiday. Certainly, the food, the parades, the fireworks, the midsummer fun — these are all reasons to love the Fourth.
Also, I love being an American.
Yes, even now. Even at a time and place where there is significant disagreement over what it means to be an American. And what it has meant. And what it should mean. And with how much confidence we should celebrate such foundational American concepts as independence and equality, and such basic human rights as life, liberty and the pursuit of happiness.
I have always liked the last one: the pursuit of happiness. It almost seems as if it is a whimsical addition. Yet, if you read 18th century political philosophers, happiness is very much a central concept with which they wrestled. None of them, to my knowledge, defined happiness as a "fun run."
But by setting out happiness as a fundamental ideal, it is almost as if they anticipated the level of widespread unhappiness and disagreeableness that seems to be the current mood of our nation.
It is, to say the least, an uncomfortable time. There is the ancient curse: May you live in interesting times. And my own favorite variation: May you live in a time of transition.
As we climb out of the pandemic pit, we find ourselves confronted by a tidal wave of changing demographics, changing attitudes and changing realities. And here's my own offering in the spirit of profundity: The problem with change is that it is different. Not quite "Cogito, ergo sum," but I try to remain unpretentious.
The immediate response, not limited to one viewpoint or another, has been to force us into an either/or social construct. There is only one way to view the past, and to do otherwise is an act of invalidation and alienation. Or cancelation. There is only one acceptable reality, and to reject that version leaves us with nothing to talk about and nothing in common.
The other day, I wandered into a Facebook thicket, a little jog (not a "fun run") that concluded with someone writing to me: "My opinions are based on my experiences." Certainly, that's valid for all of us, until it becomes the sole basis for all opinions. There are countless numbers of things outside our experience that we must accept. Evolution being one, which has freed us from those annoying tails and a whole different approach to trousers. I have never personally seen the Earth spin, but I take it as fact that it does.
So, a few days later, not quite in response, but close, I bought a T-shirt in support of the marvelous Snopes.com that reads simply: #Facts.
And there you go. Debate won. Anyone who sees that shirt instantly will feel a seismic shift in their understanding of the world and America.
As my friend Dave Jensen routinely pointed out to me over several years, it does not have to be either/or. It can be both/and. Or, as Hamlet noted, "There are more things in heaven and Earth, Horatio, than are dreamt of in your philosophy." In this context, philosophy was meant to be science.
Why not accept both heaven and science?
Why not accept, as painful as it might be, that the American concepts of freedom and equality and the rights of life, liberty and happiness have been denied to a significant number of Americans? Why not learn about that and understand it as a profound — and critical — step toward reconciliation for those who have been left out and held down? And for the rest of us?
Not everyone's experience with America is the same. Acknowledging this does not invalidate your experience and your own history of struggle.
It is possible to face up to the harshest realities of our history and still love America. It is possible to face the truth and still honor who we aspire to be in the hope we can become who we have promised to be.
That this is possible can make a patriotic American hopeful on the Fourth of July.
Mark Simon is a veteran journalist, whose career included 15 years as an executive at SamTrans and Caltrain. He can be reached at marksimon@smdailyjournal.com.