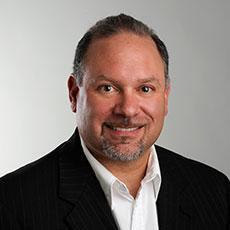 Michael "Sean" Healy passed away peacefully at home on September 22, 2018, he was 48 years of age.
Sean is survived by his wife Heidi Healy; son Michael S. Healy, step-children, Tyler and Beth Casey; father and mother, Michael J. Healy and Linda Healy of Morgan Hill, CA; brother and sister in-law Daniel and Tammy Healy, niece Kayla Healy, nephews, Conner, Colin, and Carson Healy of Missouri City, TX.
Sean was born on October 20, 1969 in Dover, New Jersey, the son of Michael and Linda Healy. He grew up alongside his brother Daniel in Budd lake, New Jersey. Sean graduated from Morris Catholic High School in 1987.
He completed his under graduate and Master of Science Degree in Chemistry and his Ph.D. in Physical/Analytical Chemistry at Seton Hall University.
In 2005 Sean relocated from Sparta New Jersey to Redwood Shores, California to further his career in the management of quality systems and quality assurance for biotechnology companies across all stages of drug development.
In 2011, Sean met his soul mate and best friend Heidi Casey; they married in 2012.
Most recently, Sean served as Vice President, Quality for FibroGen. Prior to FibroGen, he served as Vice President of Quality at Cellerant Therapeutics, where he established both the quality assurance (QA) and quality control (QC) departments, including building an in-house QC laboratory. Prior to Cellerant, he led QA Operations and QC for commercial product programs at Ipsen and led good manufacturing practice (GMP) QA at Theravance.
Sean was beloved and respected by his family, friends, and colleagues for a life defined by a quiet empathy, integrity, compassion, deep intelligence and as a thoughtful mentor and advisor to many colleagues and friends. Sean enjoyed spending time in the outdoors with his family and had a never-ending passion for motorsports and sharing the experience with family and friends.
Rosary service will be held on Sunday, September 30, 2018 at St. Pius Catholic Church, 1100 Woodside Rd., Woodside, CA, at 7:00pm with visitation following until 9:00pm.
The Funeral Mass will be held at 10:30am Monday, October 1, 2018 at St. Pius Catholic Church. Procession immediately following Mass to Holy Cross Cemetery, 1500 Mission Rd., Colma, CA, in the St. Gabriel section.