The group attempting to recall Foster City Vice Mayor Herb Perez has gathered 2,500 signatures and has more than two months to collect the 3,313 signatures needed to place a measure on the March 2020 ballot.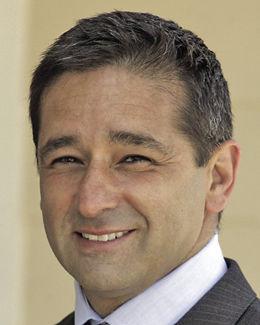 Fatigued by Perez's "open disdain for residents" and what they describe as his pro-development agenda, the group called FC Watchdog announced its recall plans in May. It has since enlisted some 50 volunteers, who've gone door to door and set up tables at city events and shopping centers to gather the signatures, a few of which belong to former councilmembers with whom Perez has served.   
"We have ex-mayors, planning commissioners, local business people and ex-law enforcement. It's a big, broad support structure we have," said Jeff Regan, who is one of the leaders of the recall effort. "It's a grassroots effort. It's a groundswell." 
Perez, who was elected to the council first in 2011 and re-elected in 2015, said the recall effort is undemocratic and born out of grievances with his personality rather than any illegal activity. 
"I respect democracy. It's unfortunate that individuals behind the recall do not," Perez said. "They would circumvent the will of eight years of voters who have consistently supported and voted me into office and that's unfortunate. … They cannot name a single wrongdoing, no illegal taking of money, nothing. They just don't like me and I'm OK with that."
To hold a recall election, 20 percent of the city's 16,565 registered voters, which comes out to 3,313 people, must sign a petition by Nov. 8, confirmed Priscilla Tam, the city's communications director. Elections officials will then verify that the signatures belong to residents before the recall election is held. If a majority of residents vote in favor of the recall, Perez will be forced to leave office and will be replaced by the candidate with the most votes. If there are no candidates, then the City Council will appoint a new councilmember or hold a special election to fill the vacancy. 
The recall is expected to cost taxpayers $70,000 because the plan is to include it in a consolidated election, but if the recall is a special election than that would cost as much as $300,000.
The last recall election in Foster City occurred in 1977.
Perez's opponents accuse him of many misdeeds, including breaking campaign promises and being absent or late to many council meetings — claims he denies. However, they most commonly cite his "uncivil" behavior and mistreatment of others as grounds for a recall.
Perez has called residents "malfeasant malcontents," "miscreants," "morons" and other insults during public meetings and in private, his opponents regularly point out. Perez also once told a resident that she's "facing her mortality" and has left the dais during public comment he doesn't want to hear, Regan added.
"People just asking a question or being against something — he comes down on them like a ton of bricks," Regan said. "It's not because we're all delicate flowers. It's because when a resident goes up to speak publicly and gets treated with disdain — that blocks democracy and it's an intimidation tactic. At a certain point, enough is enough."
Former mayor Pam Frisella, who served with Perez, described him as a bully. 
"He's a bully plain and simple. If he sees someone who thinks differently than him, he attacks," she said. "Our job was not to yell back at people, it was to diffuse. … We tell our kids not to bully in school and the adults are allowing it."
Linda Koelling, also a former mayor, said there has never been a councilmember in Foster City who behaves like Perez.
"Over time, I believe Mr. Perez has done a lot to create a model of leadership that is unknown to the city," she said. "The way he treats the public at council meetings is unconscionable. It's like no one's opinion is worth anything. Everything is all about him." 
Perez admits to being "mean or rude" to some residents who deserve such treatment, he said, because they spread misinformation and falsely accuse councilmembers of illegal activity. 
"Any time someone makes a misstatement or lies I will speak out publicly and aggressively to protect our community and always have," Perez said. "Am I mean or rude to people who lie? Absolutely. Am I mean to people who claim we're in the pocket of developers and that we're taking personal bribes? Absolutely. That is what they deserve and that's what they're entitled to.
"Am I polite to every other resident? Absolutely and that's why the recall effort will fail," he added.
Former and sitting mayors have also come to Perez's defense. Charlie Bronitsky, who served on the council alongside Perez for seven years and termed out of office last year, said a councilmember shouldn't be recalled because of their personality. 
"Recalling someone because of their personality — so it's now a personality contest as opposed to a competency thing? That's hard for me because it's hard enough to find competent people," he said. "If I'm mean tomorrow and I get recalled you'll find even less people to do the job, people who aren't qualified." 
Bronitsky said every decision Perez has made was in the interest of the city, adding that he's "always prepared" and has "done a fine job" in office.
Mayor Sam Hindi offered a similar description of his council colleague and described the recall as a waste of taxpayer money that is dividing the community. 
"[Perez] has always been one of the most prepared councilmembers. He has demonstrated his love, dedication and commitment to the betterment of Foster City throughout his years of service," Hindi said. "The division the recall is creating in our community will have a long-lasting damage, and can be avoided as Herb will be terming out next year."
While Perez will term out in December 2020, the prospect of him becoming mayor again next year spurred many of his opponents to take action. 
This year, the council voted to reappoint Hindi as mayor for a second consecutive term and to make Perez vice mayor after he served as mayor in 2015. While the roles of mayor and vice mayor are largely ceremonial, many residents were outraged that the two again voted for themselves, and felt Councilwoman Catherine Mahanpour, who was elected in 2015 and has not yet served as mayor or vice mayor, or Councilman Sanjay Gehani, the top vote getter in the November 2018 election, should have been selected instead. 
Moving forward, Perez's opponents are worried he'll push to splurge on an extravagant recreation center — they blame him for supporting a $71 million concept in the past — as well as a rezone of 1601 Beach Park Blvd. to accommodate homes. A developer recently proposed 32 townhomes on that site and, during an April meeting, Perez appeared supportive of those plans and dismissed residents' concerns, his opponents say.
They're also upset with Perez for last year voting to change an office entitlement at a site known as Pilgrim Triton Phase C so that 70 townhomes and 22 workforce housing units could be built there instead. The vote was 4-1, with Mahanpour against.
"The majority of residents want to slow down development. We're built out, we have traffic and infrastructure issues and when everyone at a council meeting is saying enough with office and home construction, he's not listening," Regan said. 
Perez insists a $71 million recreation center was never on the table and that the council was originally envisioning a $54 million recreation center with $17 million in associated park improvements that would be funded separately over many years. The council later agreed to a cheaper, $40 million building and then put the whole project on hold because of uncertainty surrounding another city project — raising the levee — and its rising cost.   
As for housing development, Perez noted that he has only voted on one residential project during his two terms on the council: the aforementioned Pilgrim Triton Phase C.
"The only vote I've had on housing development is 22 units of workforce housing and 50 additional units of smart growth housing to replace an office building and reduce traffic by 3,100 car trips per day," Perez said. "There's some irony there when I've only voted on one project to help the community and teachers." 
Perez added that he has not endorsed any particular land use with respect to the Beach Park Boulevard site and that he will not be on the council when the townhome proposal is voted on.
Even the signature gathering itself has been fraught with claims of foul play. Regan accuses Perez of harassing volunteers while the vice mayor alleges some of those volunteers have broken the rules by signing on behalf of others who aren't present and failing to present counterarguments. 
Perez also claims he's been the victim of harassment as well as slander and threats.  
"There have been many actions which border on illegal and some have crossed that boundary," Perez said. "At a time that's appropriate I will seek appropriate redress."