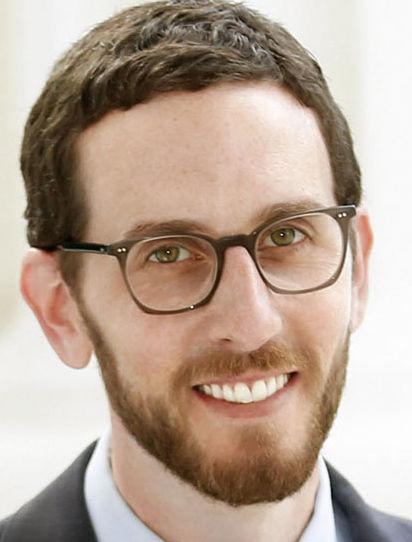 A new version of California's most divisive and controversial housing law proposal is back for a third time, as state Sen. Scott Wiener resurrected Senate Bill 50 again.
During an Oakland press conference Tuesday, Dec. 7, the San Francisco lawmaker unveiled his reintroduction of the More HOMES Act, which stalled in the state Legislature both of the past two years.
Featuring changes designed to address concerns previously raised by critics claiming it would sap control from local officials on critical zoning decisions, Wiener touted the new bill's potential to advance through its increased pliability.
"The amendments allow cities this flexibility while ensuring that any local alternative plan meets SB 50's goals to increase housing supply, promote environmental sustainability and fair, non-discriminatory housing policy. I'm increasingly optimistic that we can move this critical legislation forward this year," he said in a prepared statement.
As previously proposed, SB 50 aimed to upzone areas near transit corridors to facilitate construction of new, dense housing as a means of combating the affordability crisis plaguing the state.
It also attempted to remove density restrictions near frequent bus stops, and affluent communities with a high concentration of quality schools and jobs. It was amended last year to exempt smaller counties, coastal communities and areas recognized to be threatened by wildfires.
The most recent amendments would exempt local governments from the law but only if they come up with their own rules to build more housing. Those rules would still require approval from two state agencies.
Most local governments would have two years to come up with the rules. If they don't, the law would apply to them beginning in 2023. Other neighborhoods deemed at risk for gentrification would have more time — up to five years — to develop rules.
David Canepa, vice president of the San Mateo County Board of Supervisors, shared his support for the new proposal.
"This is a great solution," he said. "It balances the needs of cities against the need to build 3.5 million homes."
Leora Tanjuatco Ross, spokeswoman for the county Housing Leadership Council, meanwhile said she considered the bill a means of easing traffic congestion while building badly-needed housing.
"We need to have land uses that support infrastructure. That means building housing, particularly affordable housing, near transportation corridors and SB 50 will be helpful in doing that," she said.
Praise was not universal though, as advocacy group and staunch foe of the proposal Livable California shared concerns regarding Wiener's bill.
"Livable California strongly opposes the new version of SB 50. We need affordable housing, not the luxury housing his bill would stimulate," group President Rick Hall said in an email.
Such a perspective is consistent with other critics of the bill who claim SB 50 will do little to address the affordable housing crisis, and instead only catalyze development of more luxury units inaccessible to those facing displacement.
The problem was on display Tuesday when supporters of homeless women living illegally in a vacant Oakland home interrupted a news conference on the measure to protest their plight.
Regarding concerns about the perceived lack of affordable housing created by this proposal, Tanjuatco Ross said she believed the advancement of SB 50 would be a step in the right direction.
"It is such an entrenched crisis that we should have any and all solutions on the table," she said.
Canepa also laid out in plain terms a potential solution offered through the proposed legislation aiming to boost the available housing stock.
"More supply will equate to more affordability," he said.
Looking ahead, the bill must pass the Senate by the end of the month to become a law this year. But it's stuck in the Appropriations Committee, with the opposition of chairman Anthony Portantino, who last year placed the bill in the suspense file, essentially killing it until 2020.
The bill has attracted bipartisan support, but local control advocacy groups such as the League of California Cities and California State Association of Counties are still reviewing changes before adopting a position.
For his part, Wiener said much effort has been dedicated to building consensus around the proposal with hopes that the resurrected initiative will see more success than previous iterations.
"We've spent enormous time and energy speaking with and receiving feedback from a broad array of stakeholders, including local governments. We've heard loud and clear that cities want the flexibility to implement this kind of legislation in a way that works best for them," he said.
The Associated Press contributed to this report.