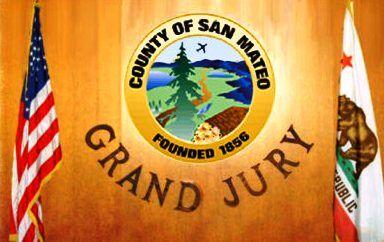 Citing concerns regarding a rise in reported racism, bigotry and other forms of prejudice at campuses, the county grand jury urged local educators to build safer and more tolerant school communities.
In a report called "Hate@schools—Opportunities lost," released Thursday, Sept. 24, the San Mateo County Civil Grand Jury detailed the need for more policies and programs combating discrimination.
Noting national reports suggesting discrimination is becoming more common at schools, as well as three recent notable incidents of racism at Burlingame High School, the jury was inspired to examine the issue more closely.
Following a series of surveys and interviews with local administrators, teachers and students, the grand jury found that school systems should be more motivated to improve the culture at local campuses.
"Districts and school staff must be proactive in addressing hate-motivated conduct and the school climate regarding such issues," said the report.
School districts should have anti-bias policies to assure all students are safe, and train administrators and teachers to respond promptly to reports of racism or discrimination. Those policies should also be distributed to students and parents, so all parties are clear on the response protocols.
Additionally, districts should leverage relationships with the county Office of Education and the Anti-Defamation League to implement programs promoting cultural sensitivity and awareness.
The report was inspired partially by national news and studies suggesting racism, discrimination, homophobia, gender bias and other forms of discrimination are occurring more frequently at schools.
"There is heightened polarization on school campuses and incivility in classrooms which in some cases is leading to schools becoming hostile environments for racial and religious minorities and other vulnerable groups," said the report.
Locally, the report found there are difficulties associated with tracking these issues. To that end, there were 16 reports of hate at 20 local schools over the past five years. The figure could indicate that the issue is less severe locally, or that there are issues with reporting in San Mateo County, said the report.
To that end, one of the recommendations is that school communities are made aware of the variety of reporting outlets available, and that response expectations from administrators or teachers are clearly defined.
The report also arrives in the wake of three recent racist or discriminatory incidents at Burlingame High School. One incident involved anti-Semitic and homophobic scrawling on a student's locker. Another featured a former student painting racist and anti-Semitic graffiti in the campus common area. Logan Stone, 20, was later arrested on charges of felony vandalism and hate crimes for the incident that caused about $1,300 in damage to the campus. The third featured racist chants at a basketball game against Mills High School, when a group of Burlingame students taunted the rival school's Asian population.
In subsequent discussions with the school community, the grand jury claimed there was a disconnect between administrators who felt the incidents were not an indictment on the school community and students who claimed otherwise.
"After three incidents, administrative staff do not believe the incidents reflect the dominant culture of the school, although at least some students believe there is a lack of tolerance for minorities," said the report.
Superintendent Kevin Skelly said he could not disagree with those impressions, while noting that two of the incidents were isolated. And while he acknowledged numerous students were responsible for the chanting, he also recalled the way the school community rallied together to unify against hatred and anti-Semitism following the graffiti incident.
He also expressed confidence that all the teachers and administration at Burlingame take seriously the concerns around equality and assuring students feel safe on campuses.
More broadly though, he said the district is committed to addressing the issues raised in the report and expected officials will continue working to build a healthy school environment for all students.
"To the extent possible, we need to constantly do a great job of making sure that issues around hate and discrimination are dealt with appropriately and that we have a culture that does everything it can to make people feel comfortable," he said.
Looking ahead, he said officials plan to issue a formal response to the grand jury and consider the variety of recommendations included in the report.
"We need to redouble our efforts to do this work better," he said.
The district and other high school systems throughout the county are called on to respond to the report, plus also consider the availability of programs offered by the county Office of Education and Anti-Defamation League to further promote cultural awareness and sensitivity.
Skelly too said high school district officials will remain dedicated to addressing the areas of concern.
"When it comes to issues like this, we need to be steadfast in our work. We need to get after it," he said. "It is never done. It is enduring work we do."