Downtown San Bruno will be closed to cars on Saturday afternoons as officials are hoping to help businesses and eateries stung by the pandemic by providing them outdoor space to operate.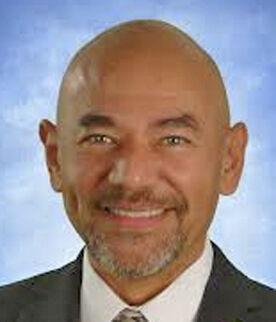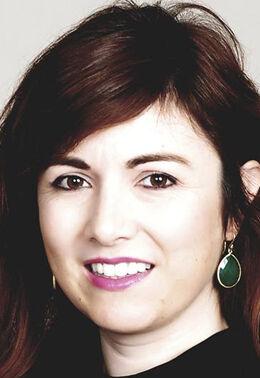 The San Bruno City Council agreed Tuesday, Sept. 8, that San Mateo Avenue will be shuttered between Kains and Angus avenues from 11 a.m. until 3 p.m. No final determination was made, but officials anticipated the pilot program would start Saturday, Sept. 19.
Officials supported the initiative with hopes it will benefit restaurants and businesses struggling under onerous restrictions implemented to stem the spread of COVID-19.
"I think this is looking really promising," said Vice Mayor Michael Salazar.
Councilwoman Linda Mason agreed, suggesting the outdoor marketplace will also serve residents and community members who are looking to patronize businesses while getting some fresh air.
"I think it is really important the public has an opportunity to get out," she said. "So why not get out and support our small businesses while we are out there?"
Residents also encouraged officials to give the program a shot.
"It would be great for the community as well as the businesses. I think it would be a good time out for the community and for San Bruno as well," said resident Tim O'Brien.
While the program is operating, both ends of San Mateo Avenue will be blocked by barricades stopping cars from driving down the city's main shopping district. Parking will be banned in the area during the shutdown as well, and violators will be towed. Access will be preserved for police cars, fire trucks and ambulances.
The program is expected to cost about $6,300 per weekend and officials favored trying it for about one month, depending on its popularity. If necessary, officials discussed also closing a downtown parking lot to provide more space for diners to enjoy their meals.
The program mirrors initiatives similar to those launched in San Mateo, Foster City, San Carlos and other Peninsula cities where officials have loosened operating restrictions to boost local businesses during the pandemic.
Street closures are especially popular in concentrated dining districts, because restaurants are not allowed to serve eaters indoors due to the public health crisis. In San Bruno, officials said retailers will be allowed to open onto the sidewalk during the street shutdown as well.
In some instances, the programs have been too popular for their own good — like in Burlingame, where officials elected to reopen the city's central downtown thoroughfare to vehicles because so many revelers refused to adhere to social distancing standards or wear face masks.
San Bruno officials made clear the intent of the outdoor dining program was to support local businesses, and not attract partiers to a festival.
"What we are not doing is having a large community gathering or anything that resembles a street fair," said City Manager Jovan Grogan. "Because large gatherings are not allowed, nor are they advisable based on our county heath officer and the CDC."
To discourage such behavior, Grogan said public safety officers will be present to offer friendly reminders to those who are not following safety protocol. He suggested enforcement is unlikely though, except in extreme cases. Signs will be posted reminding patrons to act appropriately as well.
For his part, Salazar expressed optimism the opportunity would be appreciated by merchants and residents alike.
"I think it would be great," he said. "Any little boost we can give to our businesses and relief we can offer our residents would be welcome."