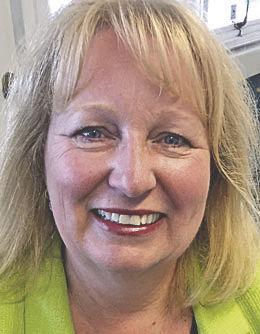 A majority of the San Bruno Park Elementary School District Board of Trustees agreed dysfunction, disagreements and personality rifts among officials contributed to the abrupt departure of Superintendent Stella Kemp.
Kemp unexpectedly announced Friday, May 24, a decision to resign from her post after the school year in favor of taking a similar position at the Santa Clara Unified School District.
While a prepared statement from Kemp suggested the intrigue of leading a much larger school system was too good an opportunity to pass up, most trustees acknowledged other factors likely fueled her decision.
"She's actually moving onto greener pastures and doesn't have to deal with a board such as ours," said Trustee Jennifer Blanco, who has long disagreed with Kemp and lauded her decision to resign.
Conversely, while Trustee Henry Sanchez held a different opinion on Kemp's tenure, he also suggested infighting motivated Kemp to consider other jobs.
"This is where adult issues are meddling and interfering with the ability to attain quality public education for all," said Sanchez, who was in Kemp's camp and believed her departure is a loss for the school system.
Similarly, board President Kevin Martinez alleged intrusion into the superintendent's responsibilities has been a point of contention among elected officials.
"The board as a whole should define those measures that indicate the district is on track with its goal and not involve itself in the administration," he said.
Trustee Teri Chavez also acknowledged the difficult nature of the board's dynamic, but questioned whether the circumstances were severe enough to push Kemp out the door.
"She had a vision for our district and wanted to take it higher and wanted to meet the needs of all our students," she said. "I just think it's the opportunity of a lifetime."
Board Vice President Andrew Mason too said he believes the lure of a new challenge was the primary reason Kemp left for Santa Clara.
"There has been dysfunction, but that is not the sole source of someone leaving a job," he said.
For her part, Kemp acknowledged board relationships contributed to her decision.
"Superintendents leave for a variety of reasons, and one of those reasons is that there is a high-functioning or well-run governance team and that is important for a district," she said.
Regardless of the exact motivation, Kemp's resignation marks the second consecutive superintendent to depart from the district after two years following a similar decision by her predecessor Cheryl Olson. Sanchez drew parallels between the two departures, describing Kemp's decision as a case of déjà vu for the district.
Officials acknowledged the timing of Kemp's decision is particularly challenging, as it comes shortly after board members adopted her vision to reconfigure the district and transition away from a neighborhood school system.
Central to her proposal was shuttering elementary schools with dwindling enrollment to raise revenue for establishing larger, centralized campuses which can accommodate more students.
As part of the effort, officials agreed to close and sell El Crystal Elementary School for $13.5 million, which was combined with the $79 million generated by a recent bond measure passed by voters, to pay for new school facilities.
Looking ahead, officials are still weighing the future of Rollingwood Elementary School and the former Engvall Elementary School campus as further opportunities to potentially sell for more money.
The author of the vision to reconfigure the school district said she still believes in her approach, and that remaining administrators are capable of executing it effectively.
"I wish that I could have seen the projects through, but I'm leaving a team here that is able to carry out the work," Kemp said.
But Blanco suggested officials should push pause on pursuing next steps in Kemp's proposed overhaul.
"I think what we need to do is hold off on any of those plans right now until we actually hire the next superintendent," said Blanco.
Others disagree though, claiming the reconfiguration effort is necessary and in alignment with the community's wishes, as indicated by the support for the bond measure.
"It would be foolish to abandon something and not see it to fruition because it was well thought out," said Sanchez.
Chavez agreed, claiming it was likely inevitable the district would need to close campuses and reconsider its direction in an effort to avoid the limitations which have long plagued the budget.
"I do believe the district should continue with that vision," she said.
Meanwhile, Mason took a more balanced approach, suggesting the district move ahead with rebuilding antiquated campuses while closely examining the value of remaining properties.
Martinez believed the district is headed in the right direction with its facilities overhaul, and said he hoped Kemp's successor would be able to proceed down the same path.
"It has helped us to identify a blueprint going forward that even the qualities of a new leader should be able to enhance with their own contribution," he said.
Yet despite his measured optimism looking ahead, Martinez said he was a little surprised and frustrated by Kemp's decision.
"I'm only disappointed to the extent that with the qualities that she has brought to the district, I wish we had more days ahead of us," he said.
Blanco held a different perspective though.
"I'm happy to see her go, and I wish her the best," she said.
Sanchez, meanwhile, reserved most of his frustration regarding the situation for his colleague on the board.
"Jennifer Blanco needs to resign," he said, suggesting she is the primary source of the board's dysfunction.
For her part, Blanco said Martinez and Sanchez are to blame.
"Kevin and Henry are not good for the district," she said.
Acknowledging the clashing personalities, Sanchez said he is hopeful the community can unify and select a new superintendent who will usher in a new era of quality education in San Bruno. And he expressed optimism such an outcome is possible, so long as adults are willing to put aside their differences for the benefit of students.
"Because there are a lot more people who care than those who sling mud," he said.
Note to readers: this article has been amended to clarify name confusion between Teri Chavez and Kevin Martinez.