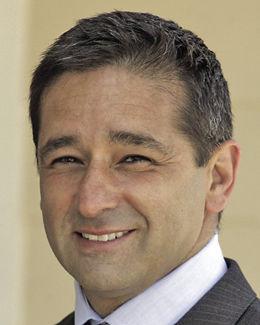 The effort to recall Foster City Vice Mayor Herb Perez is one step closer to appearing on a ballot after San Mateo County elections officials concluded Wednesday that a sufficient number of vetted signatures have been gathered. 
Signatures from 25% of registered voters, which comes out to 3,314 people, were required to place a recall measure on a ballot. Last month, a group called FC Watchdog submitted 4,380 signatures. County officials have since verified 3,913 signatures, which is well above the requirement though 467 of them were disqualified, according to a staff report. 
On Monday, the City Council will be asked to accept what's called the certificate of sufficiency of the recall petition and place a resolution on the Nov. 4 agenda calling for a recall election to be consolidated with the statewide primary election on March 3, 2020. 
If the election is called between Oct. 30 and Nov. 4 then it will be consolidated with the primary and if it's called before Oct. 30 then it will be a standalone, special election occurring before the March primary. A consolidated election will cost taxpayers between $71,900 and $86,280, plus other expenses, while a special election would cost between $257,905 and $309,486, according to the report. 
If a majority of residents vote in favor of the recall, Perez will be forced to leave office and will be replaced by the candidate with the most votes.
If there are no candidates, then the City Council will appoint a new councilmember or hold a special election to fill the vacancy. 
Candidates interested in running for Perez's seat will need to file nomination papers 75 days before the election.
Perez's critics want him recalled because of his "uncivil" treatment of residents and what they describe as a pro-housing development agenda. Perez has countered that he's only approved one housing development during his two terms in office and that he's only rude to those who spread misinformation, including false accusations of illegal activity by councilmembers. Members of the Foster City Council are limited to two four-year terms. Perez will be termed out in December 2020 and an election for his seat is scheduled for November 2020.