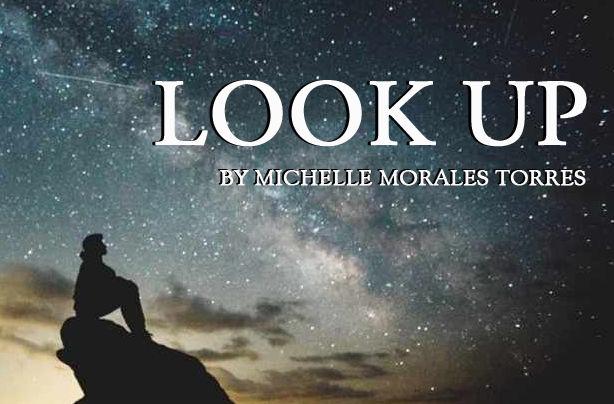 For those who are in rural areas or where there isn't much light pollution, have you noticed any shooting stars lately? According to SeaSky.org, we're in the midst of a meteor shower. This one is called the Orionids Meteor Shower. Does the name sound familiar? I hope so since we explored the Orion constellation back in March. This means that meteors will radiate from Orion but can still appear anywhere in the sky. The Orionids Meteor Shower could produce up to 20 meteors per hour when it peaks on Wednesday night and Thursday morning. On Wednesday, there will be a waxing crescent moon but it will set just before 10:40 p.m., so ideal viewing times will be after that time.
If you recall from previous Look Ups in June and August, meteors occur when our planet passes a stream of dust and debris left behind by a passing comet. This space dust and debris are called meteoroids. They range in size from dust grains to small asteroids. When meteoroids enter Earth's atmosphere or that of another planet, they enter at such a high speed that they burn up; the fireballs or "shooting stars" are called meteors. When a meteoroid survives a trip through the atmosphere and makes it to the surface of our planet, it's then called a meteorite. The Orionids Meteor Shower is produced by dust grains left behind by comet Halley, which has been known and seen since ancient times.
To see maximum number of meteors, the American Meteor Society recommends getting away from light pollution and to avoid city lights, such as going to a hill out in the countryside. Mountaintops are also great viewing locations because they are generally high enough to reduce haze from air and light pollution. It takes about 20 minutes for your eyes to adapt to the dark. In addition, being comfortable is important. To avoid a stiff neck, bring a reclining lawn chair. A sleeping bag on the ground also works. Find a slight incline so that your head will be higher than your feet. The windshield of a car works perfectly but is not warm so having extra blankets is helpful, as well as an extra layer of clothes.
According to In-The-Sky.org, another meteor shower starts on Monday, it's the Leonis Minorid Meteor Shower. It runs until Oct. 27. Even when it reaches its peak rate on Oct. 24, it's only expected produce a couple of meteors per hour. Its radiant point is the constellation Leo Minor. Since there are such few meteors with this shower, your best chance of catching any is to wait until Leo Minor rises above the eastern horizon, which will be around 1:20 a.m. Your best bet is to catch them before dawn.
Look Up appears in the weekend edition. If you have any astronomical questions or facts you'd like to share email news@smdailyjournal.com with the subject line "Look Up."