Small victories add up to big outcomes.
This has been the theme for the San Mateo American Little League 11-12s All-Stars this summer. And Tuesday night at Lakeshore Park, American achieved one of its smaller goals en route to trying to realize the biggest goal of all.
American captured the Section 3 11-12s Tournament banner with an 8-0 win in the tournament championship game over Danville, the same team that defeated them two years ago in the section championship game in the 9-10s tourney.
"It was a big emphasis, I think, on our team's part," San Mateo American manager Steve Church said. "It was an emotional thing when they were 10. They carried that on, and they let that fuel them to just keep getting better throughout the years. And that was kind of our point of emphasis was, go out there, do our jobs, get a little better each time and that was the end goal."
Well, it isn't the ultimate end goal. That would be a shot at the Little League World Series, and American is now halfway there. The Northern California Division II tourney opens Saturday in Rocklin, with the winner of that tournament advancing to the West Zone tournament in San Bernardino.
"We're excited," Steve Church said. "Our ultimate goal is to go to Williamsport and win the Little League World Series, but you can't do that without winning the game that's in front of you."
American relied on a tried-and-true formula to win the game in front of them Tuesday.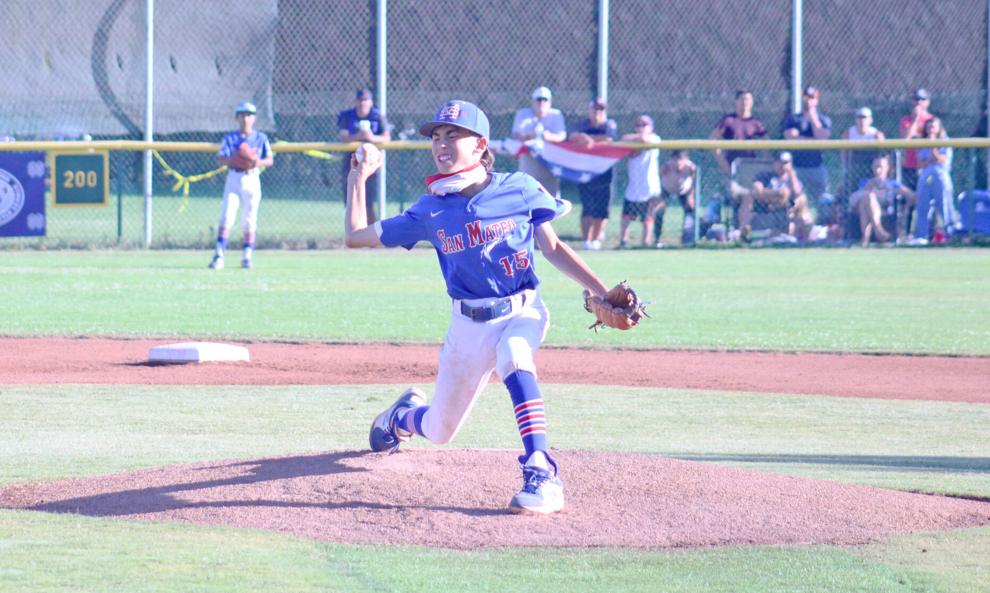 Starting pitcher Milo Morelli was brilliant through 5 2/3 innings, allowing just three hits while striking out nine. He only departed because he maxed out his 85-pitch pitch count. Catcher Bennett Simon provided the power, launching a two-run home run in third inning, his 10th home run through 11 games since All-Stars play opened in the District 52 Tournament.
Simon's homer stirred up the Danville dugout and the tense crowd at Lakeshore Park as the right-handed hitting slugger let fly with one of the most egregious bat-flips you'll ever see in a Little League game.
"I talked to the boys about that to say: 'Let's keep that to a minimum,'" Steve Church said. "We want to be respectful of the other team. But one of the umpires said the same kind of thing: They see this on TV, they see the guys celebrate and all that kind of stuff, and it was a humungous moment of the game. It just happened. It was just emotion that he came out with and hopefully we'll tone that down a little bit."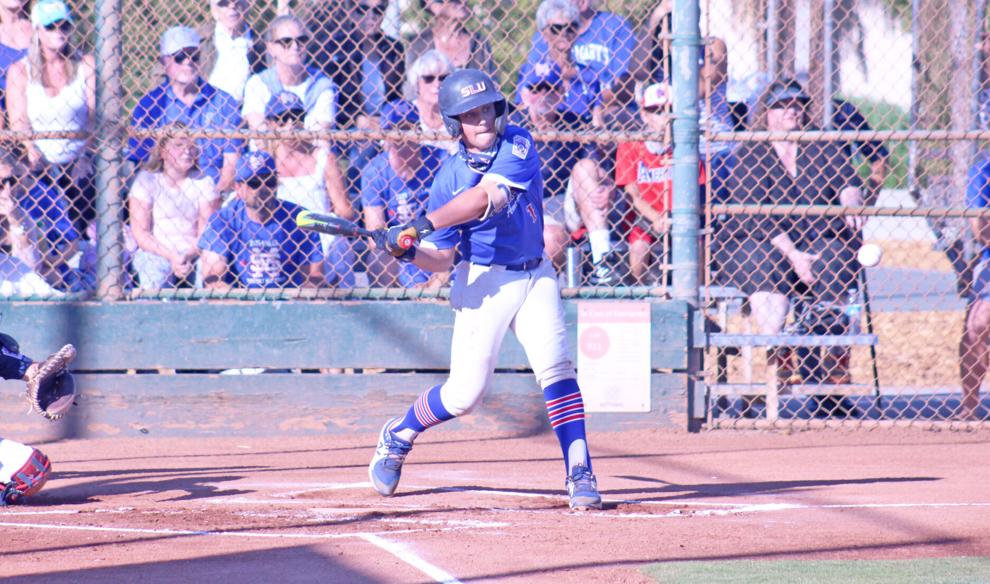 Play was halted as Danville manager Michael McMillan objected to the bat-flip, and even cited the guidelines for decorum for the Section 3 tournament. Several San Mateo American fans shouted epithets at Danville's manager. No action was ultimately taken against Simon, although the most he would have been levied with for the third-inning infraction was a warning.
"I just hope that we, our team and our fans, showed class while we were here, and that's all I can hope for," Michael McMillan said.
Julio Calderon added some power of his own, putting the game out of reach in the fifth inning with a booming grand slam, the first grand slam he has ever hit in his life. Calderon had been hitting in the No. 9 spot but was moved to the No. 7 spot Sunday in the winners' bracket semifinal round.
The payoff was loud and momentous in the fifth inning Tuesday as the right-handed slugger connected with a breaking ball.
"It was a curveball, and I knew it was gone because it was off the barrel and it felt so nice," Calderon said. "So, I just knew."
The curveball was the difference in the pitcher's duel between Morelli and Danville starting pitcher Gavin McMillan. The same two pitchers made appearances in Saturday's tourney opener — a 5-3 American victory — with Gavin McMillan starting, allowing three runs through four innings, while Morelli closed it out to earn the save in relief of starter RJ Church and reliever Kurtis Lee.
Morelli relied predominantly on the curveball his first time through the batting order, a purposeful strategy American had devised heading into the game. Morelli's breaking stuff was untouchable. But when American was at the plate, both Simon's and Calderon's home runs came on curveballs.
"[Gavin McMillan] was throwing good," Simon said. "He gave me a curveball low, and I just took it out of the park. We've been working on that during batting practice."
Through three games in the Section 3 tourney, American outscored opponents 26-3. Since the outset of the District 52 Tournament, American has amassed a 116-16 scoring differential.
"Get guys on and we can hit," Steve Church said. "That's one of our strengths is hitting. I couldn't even say that's one of our strengths; I would say all aspects of our game are our strengths. But we've really been showing off our bats lately."
American showed off the glovework as well. In the bottom of the fifth, with Danville leadoff hitter Zane Worth at first, Preston Pera hit a one-hop rocket to second base, but Brody Crudeli picked it clean and hurried it to shortstop Cooper Hipps to turn a 4-6-3 double play.
To start the sixth inning, Morelli was closing in on his pitch limit, but didn't let that distract him from throwing his game.
"I was just thinking of throwing strikes, and just getting outs, just win it," Morelli said. "Because I know we have other pitchers that can help."
After Morelli departed for reliever Leo Rhein with two outs in the sixth, he shifted to shortstop where the final out of the game was fittingly hit to him with chopper off the bat of Davis Lynch to set off a celebration in the middle of the infield.
"We wanted to beat 'em since Day One we started out here," Simon said. "They are a good team, but we just outplayed them."