Joe Freitas has been synonymous with South San Francisco Colt baseball for nearly a half century.
But for the first time since he started coaching his first team in 1977 at age 18, this season marked the first time a South San Francisco Colt team was not skippered by Freitas.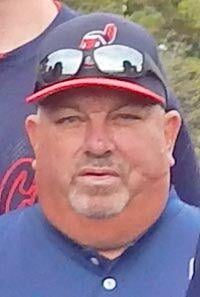 After the Peninsula Colt League, like all California youth baseball, was shuttered in 2020 due to the coronavirus pandemic, Freitas opted to step away from coaching in 2021. While Freitas still holds the title of Peninsula Colt League president and business manager, he handed the reins of his South City Indians team to Raul Callero.
"I'm still committed to keep running the South City program up here and still being involved with the Peninsula Colt League," Freitas said. "My philosophy was to kind of build the program — and keeping the kids in South City, giving them a place to play and keep them out of trouble and keep it going — keep the program going."
Freitas coached his last game under the banner of South City PAL Colt Baseball in the 2019 Super Region tournament, taking the team to the championship game before falling to the eventual national champion Los Gatos Legends.
"That was a good year," Freitas said. "We ended up having a really good year. We made it all the way to the finals in the Super Region down in San Jose."
Freitas was one of the founders of the Peninsula Colt League, along with Wally Souza in San Mateo and Mike Palmer in San Bruno. Palmer stepped down as Peninsula Colt League president in 2019.
"It was just time," Palmer said. "I had been holding out for an awful long time. I thought it was time to pass the torch to someone else."
Palmer started coaching San Bruno Youth Baseball in 1976. In the years to come, he would oversee SB Youth and the San Bruno Colt League before bringing them under the same banner of the Peninsula Colt League in the early 2000s. Palmer's legacy was spearheading the move to turning the Peninsula Colt League into a public benefit charity.
Freitas said he would like to step down from his advisory role with South San Francisco Colt in the future, and has designated Raul Callero as his heir apparent, though Callero has yet to accept the title.
"I would like to step down permanently," Freitas said. "It's just a matter of finding the right guy to hand it over to."
Callero comes from a longtime South San Francisco baseball family. His father Cliff served as an assistant coach under Freitas as recently as 2019. And his grandfather Mike was immortalized in 2011 when the baseball diamond at Southwood Park was renamed Mike Callero Field.
South San Francisco Colt played a 12-game schedule this season with Raul Callero at the helm, though it was not under the official Colt League banner. The team played independently, as did teams from San Bruno, Pacifica, Millbrae and Daly City.
"Things have been sketchy because of the whole COVID thing but I believe we'll be back next year," Palmer said.
Freitas was adamant about thanking all the players who played for him through his 42 years of coaching. He said he was also grateful to his coaching assistant of 22 years, Tom Sutter, his brother-in-law who died in 2010.
One of the testaments to Freitas' ability to hold together the Colt League through some tough times, though, came in 2017 during a night game against the Burlingame Mules at Washington Park. The scheduled umpires didn't show for the game. But instead of canceling the game, Freitas made the rounds at Washington Park, asking individual fans if they were up for umpiring.
Freitas ultimately found two takers to umpire, one being a local celebrity in Bay Area sports radio personality Ken Dito, who was attending the game to watch his grandson play for Burlingame.
"I've got to say that was one of my highlights," Freitas said.