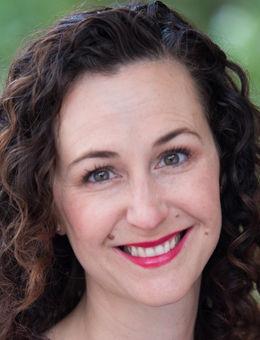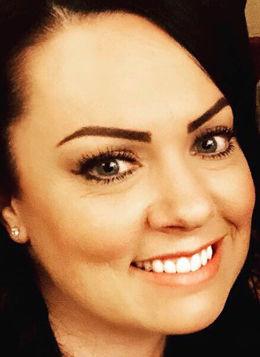 Last year I was elected to the Redwood City Council in a group of peers across the county that included more minorities, women and young parents than ever before. I am a mom of two girls ages 3 and 5 and my youngest was born while I served as a planning commissioner.
It's not a coincidence that the face of our elected leadership is changing. Young families are facing challenges on a scale our county has never seen. School funding is forcing school consolidations and closures. Child care is in short supply, causing a 40% increase in costs over the past four years. And because many of us are having children later due to housing costs, we'll be caring for aging parents and teenagers at the same time.
I serve, missing many bedtimes and after-school activities because I want my kids' generation have it better than I did and things don't seem to be trending in that direction. It's more important than ever to get the parents of young children involved in local government.
I discussed this topic with Julie Lind Rupp, head of the San Mateo County Central Labor Council (and mom to a 2-year-old). We agreed on these three policies that would make local governments more family friendly.
1). Make public meetings more accessible by offering child care.
Last week, an article about Ithaca, New York's new policy to offer child care at city meetings took off in Facebook groups and Twitter feeds across the county, with readers applauding its simple brilliance. Child care could be used not only by residents, but also by city staff who stay late to attend meetings and by the council, board and commission members who preside over them.
2). Use technology to make it easier for parents (but really everyone) to participate.
Few people can spend hours at City Hall at 7 p.m., whether it's because they have families, work multiple jobs or face mobility issues. We need to hear from everyone, not just people who can make it to City Hall. Alameda Councilwoman Malia Vella described in a Facebook post showing her nursing her newborn that she was able to participate in City Council meetings via conference call just two weeks after giving birth. Residents in Redwood City and San Carlos take weekly SMS polls by VOCA on topics of interest. The technology is out there. We need to use it.
It's not just about the technology, it's about the laws governing its use. The state needs to reform the archaic Brown Act law which makes it risky for local elected officials to use social media to communicate with the public on their terms. That's why we're excited about Assembly Bill 992, authored by Assembly Speaker Pro Tem Kevin Mullin, D-South San Francisco, which would modernize the Brown Act for today's technology.
3). The best way to get more family friendly policies is to have parents in policy-making roles.
Boards, commissions and committees (BCCs) are the feeders for city councils, the "entry level" positions in local government. Yet most BCCs across the Bay Area are not reflective of their city demographics. In the rare case a new parent is willing to serve, cities can accommodate them with a three-month family leave (for moms AND dads), extendible based on circumstances up to six months. This leave costs the city nothing, but reduces the barrier to service.
Family leave isn't just for newborns. It's for recovering from a serious illness or caring for a sick loved one, and it isn't mandatory, but having it shows that the city is committed to encouraging the service of all. Beyond leave, cities can write clear policies to ensure breastfeeding moms know they can breastfeed or pump milk from the dias and have a Mother's Room nearby if they are (totally understandably) uncomfortable expressing milk on camera and in front of an audience.
This conversation is happening at all levels of government thanks to record numbers of women and young people getting elected last year.The U.S. House of Representatives has a newly formed "Moms in the House" caucus that is elevating family-focused issues. And last year the U.S. Senate voted unanimously to allow U.S. Sen. Tammy Duckworth of Illinois to breastfeed her baby on the Senate floor.
If the U.S. Senate can adapt, so can San Mateo County.
The times are changing, and our policies must evolve with them. Government needs to work for the people, and more importantly work with them. By removing some of the barriers to service, we'll engage more voices and build a more representative and inclusive county together.
Giselle Hale serves on the Redwood City Council and has worked on the issue of paid family leave for five years as a leadership council member for the National Partnership for Women and Families. Julie Lind Rupp has a master's degree in public administration from San Jose State University, currently serves as the head of the San Mateo County Central Labor Council, and has been active in Bay Area politics since 2003.