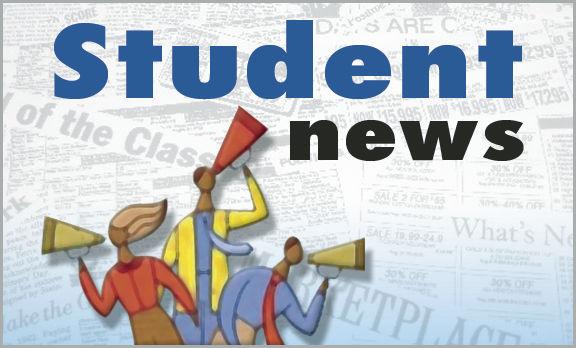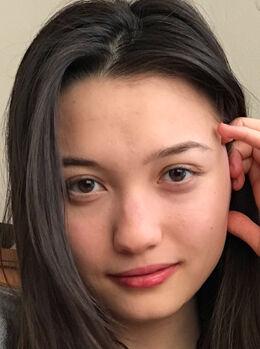 Earlier in the COVID-19 pandemic, anosmia or smell loss, made headlines as a major symptom of patients who were infected. Since then, an estimated 80% of people who have had COVID-19 report some disruption in how they smell — not only from a stuffy nose. Most people recover soon after, but for some — around 10% — it can take far longer to get it back.
Reading perspectives from people who developed this prolonged anosmia is saddening; many describe their experiences as "upsetting," "isolating" and "even debilitating." Studies demonstrate that having anosmia is a known risk factor for anxiety and depression and the effects of such unexpected smell loss can be quite jarring. Anosmia can lead to many safety issues, whether in the inability to detect rotting foods, a burning stove or a nearby gas leak. Eating and trying new foods is no longer enjoyable either, as the process turns into a dry, flavorless experience.
These accounts convinced me of the importance our sensation and perception of smell has in our daily lives. We pay less attention to the "invisible" sense and for a long time, science deemed our olfactory sense as inferior, especially compared to our canine friends. But once it's gone, one longs for it back. It seems as though we only realize it's importance when robbed of its function.
To better understand and appreciate our noses' work, how do we smell?
Humans detect odors in two ways: 1). orthonasal olfaction and 2). retronasal olfaction.
Orthonasal olfaction is the direct smell by way of our nostrils. This is what we typically describe when we "smell" something, like rotten eggs or warm cookies baking in the oven. As we inhale, volatile molecules emitted from various sources around us float up our nose and bind with a combination of olfactory receptors in the nasal cavity. The signal produced from that sequence of receptors is then sent to the olfactory cortex in the brain for immediate processing and recognition of the odor. This then can trigger memories and emotions previously associated with the context of that smell, influencing our present attitude toward it.
On the other hand, retronasal olfaction is exhibited as we chew on morsels of food, where smell molecules float through the mouth and into the nose. This type of "backwards" olfaction is what gives dimension to our flavor perception and enables our appreciation for complex tastes. Through retronasal olfaction, smells can control a fair amount of how we perceive taste: 80% to 95% or more of flavor actually is derived from aroma molecules.
Scents and odors' powerful ability to transport us back in time probably does not come as a surprise. Maybe it's the sharpness of pine trees that brings us back to holidays with family or the wafts of comfort food from mom's kitchen that puts us at ease. Marcel Proust hints at this phenomenon in his famous (and lengthy) work "À la recherche du temps perdu," with "The sight of the little madeleine had recalled nothing to my mind before I tasted it ... as soon as I had recognized the taste of the piece of madeleine soaked in her decoction of lime-blossom ... immediately the old gray house upon the street rose up like a stage set to attach itself to the little pavilion." (and four more pages just on this sensory experience).
Proust's description of the madeleine may be extensive, but he validly illustrates smell's ability to travel us back in time. Our sense of smell is the most connected sense to the hippocampus, the part of the brain associated with memory. In fact, while all the other senses go through additional steps to process and relay information, only smell has a direct, immediate connection to the centers of emotion and memory processing. This means that scents and odors can be registered in the brain with our memories, unaccompanied by our conscious, analytical thinking and thus generate strong emotion.
Smell plays a large part in maintaining our mental health as it is crucial in how we perceive and understand our place in the world. They help signal to us when we are in close proximity to danger or prompt a feeling of calmness and bliss when in need for relaxation. Specific odors evoke important memories we have, especially with others we might share an evocative experience with.
Due to the strong correlation between anosmia and the coronavirus, scientists around the world have been scrambling to find what is causing this sudden loss of smell and what can be done to reclaim it. One recent Harvard Medical study suggests that the virus impairs the function of olfactory support cells, indirectly shutting down the ability for olfactory sensory neurons to work.
However, further research is needed for better understanding of what the virus exactly does when it reaches and damages our noses.
The good news is that recent olfactory retraining therapies can help bring back some people's sense of smell by training the nose like a muscle. Through the therapy, patients repeatedly smell a familiar array of essential oils and herbs such as lavender and rose over a period of time, attempting to reconnect and retrain the olfactory neurons.
The nose knows our surroundings, and it knows a lot about us too. The more we use it, the more we can appreciate and understand our scented world. Let's give our noses the attention they deserve.
Erika Pilpre is a senior at Aragon High School in San Mateo. Student News appears in the weekend edition. You can email Student News at news@smdailyjournal.com.