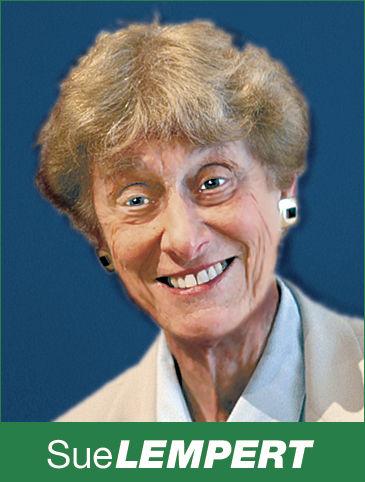 The Tuolumne River flows for 149 miles throughout Central California, from the Sierra Nevada to join the San Joaquin River in the Central Valley. It originates in Yosemite National Park 8,000 feet above sea level. The upper Tuolumne is a fast-flowing mountain stream. The Hetch Hetchy Watershed, located here, provides 85 percent of our water supply.
The lower river crosses a broad, fertile and very cultivated alluvial plain. The river is dammed multiple times for irrigation and the generation of hydroelectricity. The fresh water from the Tuolumne is sought by farmers, cities, developers, salmon and us. It is the subject of a current battle: the State Water Resources Control Board versus the San Francisco Public Utilities Commission and the Bay Area Water Supply and Conservation Agency (BAWSCA).
The Tuolumne is the Bay Area region's single largest source of freshwater used by 2.7 million people in 33 cities across Alameda, San Francisco, Santa Clara and San Mateo counties. The problem is that so much water has been depleted from the Tuolumne, Merced and Stanislaus — the main tributaries of the San Joaquin, that the Sacramento-San Joaquin River delta, a vital water resource for much of the state, is in danger of running dry (the San Joaquin is already dry in summer) and has already suffered a dramatic loss of wildlife including salmon.
The State Water Resource Board's plan to restore the San Joaquin is being fought by agriculture interests, the San Francisco Public Utilities District and BAWSCA, Why? Because it would mean limiting their share of water from the Tuolumne. Confusing? Yes. Important? Very.
Adoption of the updated water plan has been delayed for several months to see if the opposing sides can reach some kind of compromise. In 2010, the State Water Resources Control Board originally prescribed a 60 percent unimpaired flow to protect the San Joaquin during the months February-June when runoff from mountain snow is at its highest. Currently only 21 percent reaches the San Joaquin. The new proposal requires a 30 percent to 50 percent unimpaired flow starting at 40 percent. Supporters of the plan say there is enough flexibility to provide enough water to its users even in times of extreme drought — especially if conservation measures were increased. Opponents, farmers, the SFPUC and our local representative BAWSCA insist the limitations could lead to significantly less water for agriculture, new development, business and residents. Nicole Sandkulla, executive director of BAWSCA, for one, is optimistic that some kind of compromise can be reached by November. She points out that since before the drought, BAWSCA cities have used 32 percent less water despite a 29 percent increase in population.
Supporters maintain we could do a better job of saving water. Los Angeles today, because of successful conservation efforts, uses the same amount of water as it did in the 1990s even though it has added more than 1 million people. We lose too much valuable water during periods of heavy rain.
While some farms and large estates and golf clubs depend on well water, this is a finite supply.
Do you have a voice in this? You can write a letter to the State Water Resources Control Board or to BAWSCA, the agency representing San Mateo and other counties, but the public comment period has passed. Palo Alto held hearings last month — two hours plus of public input following presentations by BAWSCA and supporters of the state plan. In the end, the council voted unanimously for the state's plan. No similar hearings are planned in San Mateo County.
BAWSCA is governed by a 26-member Board of Directors representing the 24 cities and water districts that are member agencies, and two private utilities that also have appointees to the board, Stanford University and California Water Service Company. It purchases water on behalf of its members from the San Francisco Regional Water System.
It says it is not feasible for member agencies to further reduce demand for water because of current low water use and conservation. Less water would mean substantial loss in park vegetation, landscaping and increase the risk of urban wildfires. Hillsborough feels its significant canopy of mature trees would be threatened. The agencies also note the threat to development and the implementation of Plan Bay Area, a plan to increase housing near transit and jobs.
If you have been to Yosemite and the high country you know how awesome the Tuolumne is. When you drink that wonderful water direct from Hetch Hetchy you know how fortunate we are. We need to work with the state to protect both.
Sue Lempert is the former mayor of San Mateo. Her column runs every Monday. She can be reached at sue@smdailyjournal.com.