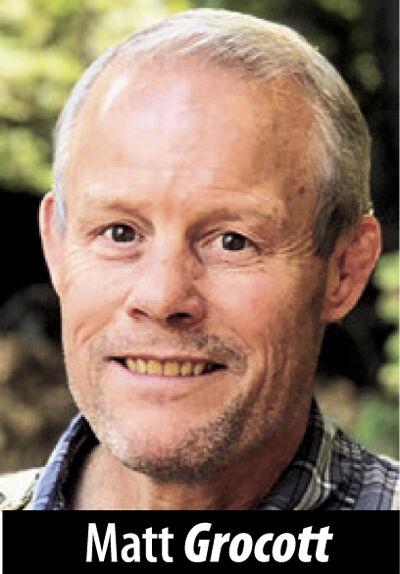 In 1974, Earth, Wind & Fire introduced a love ballad titled "Reasons." If you are expecting this column to be about the ballad or the band, sorry to disappoint. This piece has nothing to do with the popular hit or the band. Rather, this writing has to do with our unpopular governor, Gavin Newsom and his administration.
After my previous column, I received an email from a reader who communicated disappointment because I did not include the numerous reasons for ousting Gov. Newsom from office. Jojo wrote, "I hope you do a column on why Newsom should be recalled to jog people's memories. It's easy to forget all that Newsom has done wrong."
Like the radio DJ spinning the tunes per listeners' requests, I am putting this one out for you Jojo and, as you advise, to all who may need to have their memories "woke" to the reasons to recall Newsom.
However, before we look at those, let's look at the one reason Gov. Newsom desperately wants to stay in office and be reelected to a second term. It's simple: Gavin Newsom has always wanted to be president of the United States and, as any politician will tell you, there's a huge advantage to running for higher office if one is currently in office. There are a variety of reasons, which I won't go into now, but if you give it some thought, you can come up with plenty of your own.
Perhaps the most obvious reason for firing Gavin Newsom as governor, which all of us know about and have not forgotten, has to do with his attending a dinner with lobbyists and donors at "The French Laundry." Afterwards, photos emerged of him and numerous guests and no one was wearing a mask. Meanwhile, Gov. Newsom had been preaching to the rest of us to stay home, not go out unless absolutely necessary, and if we did go out, stay 6 feet apart and wear a mask anytime we were outside the confines of our home.
Of course, even before the infamous "French Laundry" incident, Newsom was busy exercising as many tyrannical orders as he could get away with under the guise of "emergency powers." Unfortunately, with a Legislature controlled by Democrats, he had little to check his blood thirst for exercising authority.
I can't imagine how people have survived who've had their businesses labeled "nonessential" and forced to close their doors. Of course, with every business shuttered or permanently closed, thousands lost their jobs and with it, their only source of income. Many have had to drain what little savings they had, including what was supposed to be for retirement.
Actually, I do know how three families managed to survive. They sold their homes and moved out of state. One to Idaho, one to Virginia and the third to Texas.
Do you know anyone who owns a restaurant business? I know a few and I know it's been difficult for them with Gov. Newsom's orders causing them to close, then allowed to open again, then told to close … but wait … you can open … but only if you shell out money to add certain features like outdoor dining with canopy coverings and gas heaters. There are two certain ways to kill a small business: add uncertainty and top it off with added expenses. Gov. Newsom has been an expert at both.
Need another reason? Got church? Not in Gov. Newsom's California you don't. You may go to Costco on Sunday afternoon but not church on Sunday morning. Fortunately, lawsuits were brought against the governor by several churches. He lost because his orders violated God given, natural rights, enumerated in both the U.S. and California constitutions.
Next, ask yourself this question: Did your children attend school in person last year or were they forced to try and learn remotely via Zoom? If your children go to public school, of course it was remote learning, if you can call it that. Here again, Gov. Newsom displayed his privilege. While your children stayed home, his went to a private school in Sacramento with in-person attendance.
There's much more I could write about Gov. Newsom's mismanagement, like forest fires out of control and the lack of water for farmers. But before closing, I need to revisit Earth, Wind & Fire's love ballad. Thinking about it, the song does have something to do with this piece if you listen closely to the lyrics. You see, it's not about a love that lasts, it's about a one night stand. And after the initial ecstasy of love making is over, disillusionment settles in. That's exactly where we are with Gov. Newsom.
It's time for change. A change from Democrat to Republican, white to Black, Newsom to Larry Elder. Please vote.
A former member of the San Carlos City Council and mayor, Matt Grocott has been involved in political policy on the Peninsula for 17 years. He can be reached by email at mattgrocott@comcast.net.