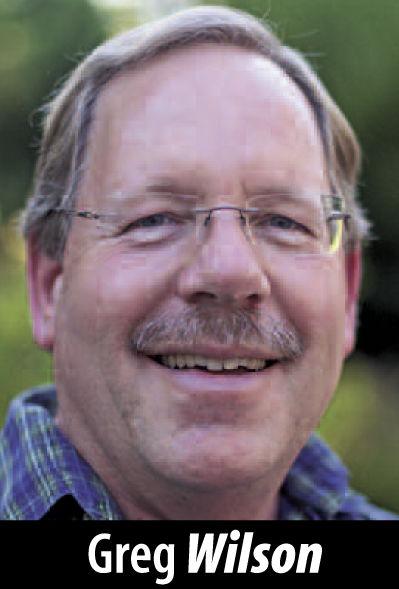 Lane Partners LLC, a Menlo Park-based development firm, recently submitted a formal application for a mixed-use project at 1900 Broadway. As proposed, the building, although attractive, raises issues that may presage a challenging approval process.
Located at the corner of Main Street and Broadway, the site today contains the downtown branch of Wells Fargo Bank. Current customers can rest assured that Wells Fargo won't be leaving downtown Redwood City; the company is currently outfitting a new branch in the four-story brick building at the corner of Jefferson Avenue and Broadway — a building that, incidentally, was also developed by Lane Partners.
As proposed, this new project would consist of a 100-foot-tall L-shaped building containing just over 228,000 square feet of office space, 71 for-rent apartments, and about 10,000 square feet of retail space, all atop a three-level subterranean parking garage. The building would sport two residential floors atop five floors of offices, with the retail space occupying a portion of the building's ground floor on its Main Street side. Nestled within the L would be an amenity-filled 12,000-square-foot public plaza.
The residential units would occupy the building's sixth and seventh floors, with a dedicated lobby for them on the building's Marshall Street side. These apartments, which would be reserved for those earning at the moderate income level — between 100% and 120% of the Area Median Income — range in size from one to three bedrooms (there is also one studio). While most of the apartments look out upon the streets surrounding the building, several have views into one of two internal terraces, which are both located on the sixth floor.
The proposed building, in combination with the public plaza, constitute a large rectangle the size of a standard city block. Wells Fargo Bank's current parcel, however, is not rectangular. Spring Street angles through what otherwise would be a rectangular block, dividing it into a triangular "parklet," and the trapezoid upon which Wells Fargo is located. Lane Partners proposes to eliminate this section of Spring Street, giving them a rectangular block bounded by Main Street, Marshall Street, Walnut Street and Broadway.
While swapping a little-used park (likely used only by nearby dog-owning residents) for a significantly larger, better located public plaza seems sensible, the real issue will be how to deal with the relatively large amount of traffic that today uses Spring Street to make the transition between Broadway and Marshall Street. Most Redwood City residents who live anywhere west of the project site likely use the Marshall-Spring-Broadway combination as the most seamless path between their neighborhood and Costco, OSH and Highway 101. If this section of Spring Street is eliminated in favor of Lane Partners' project, those folks will find themselves forced onto other streets, some of which aren't designed for large volumes of traffic. For instance, Walnut Street, which bounds the eastern side of the project site, today is a single-lane, one-way street with a handful of parallel parking spaces.
This proposal, like so many recent others, will likely receive pushback due to its contributions to Redwood City's jobs/housing imbalance. Depending upon the estimates you use, 228,000 square feet of office space equates to between 1,140 and 2,280 jobs. The project's 71 apartments, meanwhile, contain a total of 126 bedrooms, which I'm guessing equates to between 126 and 252 residents. Even using the numbers that most favor the developer, this project could therefore account for nearly 900 net new jobs.
While individual projects shouldn't be required to balance jobs and housing entirely within themselves, the people working those additional jobs need to live somewhere, and ideally that somewhere is within Redwood City. That of course puts pressure on the city to try to ensure more housing in other projects throughout the city. Redwood City has been more successful than most within the Bay Area in encouraging the development of new housing, but even so this aspect of this project deserves thoughtful consideration. One aspect of the project that may or may not be an issue is the proposed building's height. While 100 feet exceeds the city's allowance for the area by 8 feet, the project's affordable apartments may buy the developer some goodwill. As for how it would fit in with others in the area, The Marston, an apartment building located at Main and Marshall streets, is 92 feet tall; the seven-story office building at 601 Marshall St. is 112 feet tall; and the highest point of the Kaiser Permanente hospital building, also seven stories, is, apparently, 125 feet.
Lane Partner's newest Redwood City project proposal has only recently been submitted to the city and will undoubtedly undergo changes before it goes up for approval. Those changes, however, aren't likely to fully alleviate some of the proposal's more serious issues. Approval of this project, although certainly possible, will be, by no means, a slam dunk.
Greg Wilson is the creator of Walking Redwood City, a blog inspired by his walks throughout Redwood City and adjacent communities. He can be reached at greg@walkingRedwoodCity.com. Follow Greg on Twitter @walkingRWC.