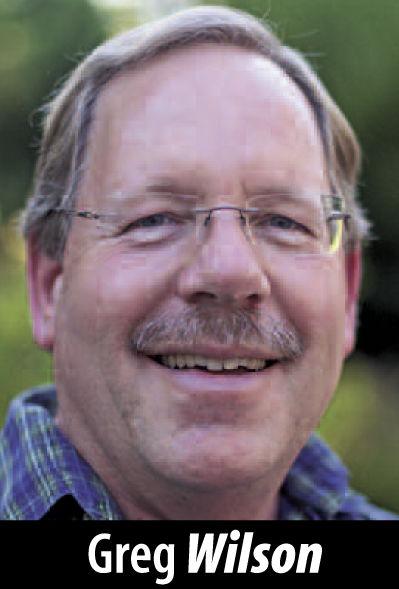 I have seen the future, and it is small. One of my readers recently wrote to me, inquiring whether I might be interested in touring his soon-to-be-finished accessory dwelling unit, or ADU. Naturally, I was very interested. While I'm curious about all forms of housing, I find these often free-standing little (but not "tiny") homes particularly fascinating. With an upper size limit of between 700 and 900 square feet (depending upon circumstances defined by Redwood City zoning), they nevertheless have all one needs to live comfortably. Their "accessory" nature means that they function independently from (although they may be physically connected to) the main house, enabling multiple families to live separately at one location.
At the beginning of 2017, the state of California greatly loosened its regulations regarding ADUs. This was done to encourage the construction of more such units and thereby help alleviate our housing crisis. The way the state's changes were made, they forced Redwood City — and countless other cities around the state — to update their own zoning regarding ADUs. Redwood City's regulations on the surface look simple, but I was advised by my reader to take care and learn the rules well: based on his experience even Redwood City's own planning and zoning folks may not fully understand them.
An ADU, being a second dwelling on a typical residential lot, gives the owner real flexibility. For one, they can let relatives — an elderly parent or two, say, or perhaps a grown child — live in it. Alternatively, they can rent the ADU out for a nice additional income. Or, the owner can move into the ADU themselves and rent out the main house, typically for a much larger additional income.
As I learned when I arrived, this latter arrangement is what my reader had done. With his kids grown and gone, and with his wife having passed away a couple of years ago, he found himself living all alone in a relatively large two-story house. At first, he simply ignored the upstairs altogether, and lived entirely on the ground floor. But the sheer waste of space caused him to fix on building and moving into the ADU, and renting the house to someone who could make better use of all that space.
The ADU he built — it is not quite done, but is nearly so — is delightful. Although it stands free of the main house, and even has a separate driveway, its style is very much in keeping with the main house. Inside, the high ceilings and finely crafted staircase (echoing the main house, the ADU is two stories tall) make the unit feel larger than its 820 square feet.
Although designed with an upstairs bedroom, the owner has already thought ahead to a day when he might no longer be able to navigate the stairs. Downstairs there is a large full bathroom, with shower, that appears to be easily navigable by one in a wheelchair. The upstairs bathroom, on the other hand, consists merely of a toilet and sink.
Except for the aforementioned bathroom, and one small closet, the ground floor consists entirely of a single L-shaped room that serves as living room, dining room and kitchen. Even the laundry equipment is not confined to a separate space: when they arrive the stacked washer/dryer will share space with the kitchen.
The ADU I toured seems to have everything you need for comfortable living, and nothing extra. I could easily see both my wife and I living in just such a unit at some point in the far future, when we no longer need the extra rooms we have today. For now, we use those rooms, but when we are much older, and live slower, simpler lives, an ADU could conceivably enable us to remain independent just a little bit longer.
Adding an ADU to our property wouldn't come cheaply, but it would increase the total value of our property (not necessarily by the full cost, of course). If we built it before we were ready to move into it, we could rent it out, and then when we were ready we could move ourselves in and rent out our main house instead. Given what rents around Redwood City are like these days, I expect an ADU would more than pay for itself in short order.
ADUs are certainly not for everyone, but for someone who owns their own home and has some available backyard space, an accessory dwelling unit can not only bring advantages to the homeowner, it can potentially make a tiny dent in our housing crisis. My reader is really happy with what he built, and strongly recommends that people consider doing the same. He certainly has me thinking. Perhaps it is time to get small.
Greg Wilson is the creator of Walking Redwood City, a blog inspired by his walks throughout Redwood City and adjacent communities. He can be reached at greg@walkingRedwoodCity.com. Follow Greg on Twitter @walkingRWC.