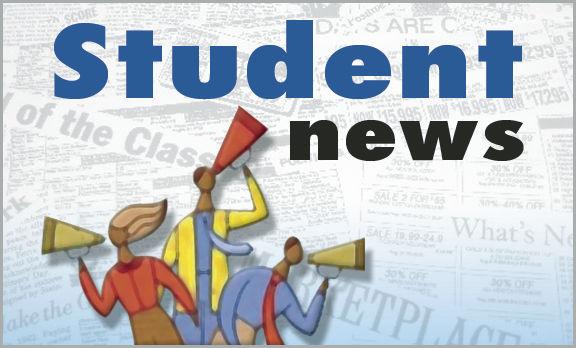 Last week, my younger brother was finalizing his classes for his sophomore year of high school and, as an overzealous older brother, I felt I had a duty to give it a final once-over. I was happy that he took all the AP and honors courses available, and even some of the meaningless 'AS' classes offered (a more challenging class but without a grade bump traditionally given to AP and Honors courses). However, when I heard that he wanted to have a free seventh period, I felt almost mortified.
I insisted that instead, he should just take journalism if he didn't know what class to sign up for. "I'm already taking all of these tough classes, so why would I want to sign up for an elective?" he asked me. He said that journalism would be a serious commitment that couldn't be taken lightly, and that he just wanted a period in which to relax.
When he told me this, I couldn't help but think for a little while about what he said. I realized that all throughout high school, I have been encouraged by friends, family and even teachers to take all the toughest classes possible — whether it was AP Euro or honors Spanish, they wanted to challenge me one way or another. The rigor of my class schedule seemed to escalate each year, and one AP class in sophomore year turned into five by my senior year.
Never before did I regret taking these classes. Personally, I think I excel when I push my limits academically, and I do think that everyone can benefit from challenging themselves. For that reason, I would definitely recommend taking hard classes for anyone, whether they are a freshman or senior. But why they should take those classes needs to come from a desire to learn and grow as a student.
Now that it's finally time for seniors to start committing to college, I finally see the fruit of labor in all those AP classes. A spoiler alert for parents: Students who get into fantastic schools don't get in because they load up on every single AP class. Rather, they pick classes and extracurriculars which they have a desire to grow and learn in.
So after realizing all this, what did I tell my brother to do? To be perfectly honest, I tried one last time to make him join the journalism class, and then finally left him to do what he wanted. And I was surprised with what he came up with. Instead of taking a free seventh period, he opted to take ceramics instead: it embodied the spirit of challenge and desire to learn, but in an environment that he wouldn't stress too much in.
While I don't think my brother is going to study pottery at the university he decides to attend, I think it is undeniable that the pursuit of knowledge and challenge can be applied in multiple areas besides advanced classes.
Vishu Prathikanti is a senior at Burlingame High School. Student News appears in the weekend edition. You can email Student News at news@smdailyjournal.com.