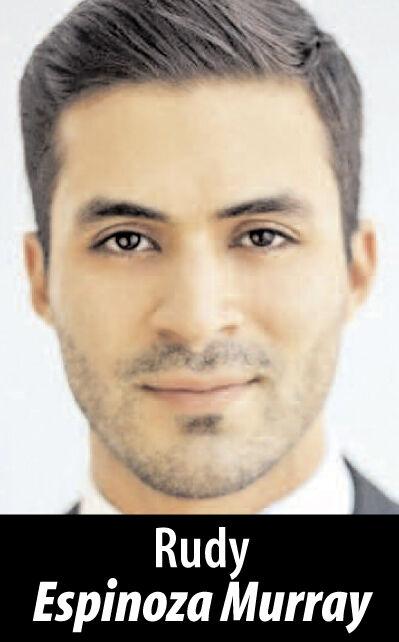 I have had two close encounters with gun violence in my life. One was when I was 15 years old. While house-sitting for my grandparents, my uncle and his then-girlfriend got into an altercation that led to him calling the police. The police arrived and banged on the front door within a few minutes. And when I opened the door, a police officer pointed a gun just inches away from my forehead. In response, my hands went up in the air very quickly. That image has never left my mind.
Over the past two weeks, America has been in mourning for the taking of innocent lives because hate and guns came together. This is not normal. A hundred people die every day in the U.S., and hundreds more are injured daily. More than 1,000 kids are killed every year because guns were not properly stored by parents, family members or friends. As a Moms Demand Action volunteer, I have spent the last few years advocating for commonsense gun laws that respect responsible ownership while protecting people from needless gun violence.
Most recently, in Buffalo, New York, we saw what happens when white supremacy is armed. Innocent Black lives were taken simply for being Black. The East Palo Alto community is in mourning in our own backyard, and our children are forever impacted by a shooting in one of our parks. Andrea Reyna, a school teacher in the Ravenswood City School District, said, "At what point did my body become a live shield?" Guns make hate deadly.
Thoughts and prayers clearly get us nowhere. Neither does the gun lobby's relentless "guns everywhere" agenda. We have more than 400 million guns in the United States — that's more guns than people. Yet, we have more gun deaths per capita than any other developed nation globally. More guns don't make us safer — and that's a fact.
Some of you may be thinking of "gun control." But gun ownership has been part of American culture since its birth. It is codified into our very foundation. If we want to move the needle, we must focus on evidence-based solutions to decrease gun deaths. We should be advocating for gun safety and responsible gun ownership so that more gun owners join the movement for a safer America.
Latinx communities bear a disproportionate brunt of the United States' gun violence crisis. Each year, more than 4,100 Latinx people are killed by gun violence, and over 13,000 more are wounded. Latinx people are twice as likely to die by gun homicide and four times as likely to be injured by an assault with a gun as white people. Latinx children and teens are three times more likely to be killed by gun homicide than white peers.
In California, we have the strictest gun laws, but they're only as strong as the laws of our neighboring states. We need sweeping change that leaves gun ownership to responsible folks and out of the hands of those who may harm someone or themselves. We need to expand background checks and provide the resources to do so. We need to ban ghost guns. We need to hold the gun industry accountable. We need to keep the gun lobby out of our politics. We need our electeds to work for us. We need to communicate the options people have to report dangerous behavior, like gun violence restraining orders, so that any guns can be temporarily removed if someone is in danger of harming themselves or others. We need violent criminals banned from ever owning a firearm. We need to teach our parents how to safely store guns and how to ask that others do the same. We need to keep guns out of the hands of children.
There is no one solution to this uniquely American problem. We need to attack this from all sides, but history will repeat itself without political will. We cannot accept a reality in which our children aren't safe in schools or their communities. We need more than thoughts and prayers from lawmakers; we demand action now.
Want to join the movement against gun violence? Text 'ACT' to 64433.
Don't forget to vote in the June 7 primary. Candidates that have received the Gun Sense Candidate Distinction from Moms Demand Action are Anna Eshoo, Emily Beach, James Coleman, Giselle Hale and Virginia Chang Kiraly.
Rudy Espinoza Murray is a father, husband, Redwood City resident and community organizer. He is currently the CA Moms Demand Action spokesperson. All opinions are his own.