Seeking to ensure minority voices are heard during election season, the San Mateo-Foster City School District Board of Trustees has taken steps to shift to a new voting system but initial turnout to public hearings intended to gather feedback on the process has been low.
"I'd hope that there would be more community members because ultimately, community of interest should be whatever they say it is," attorney Scott Rafferty said during a public hearing held Tuesday, June 29.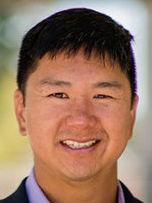 The district began its move toward by-trustee elections after receiving a letter this May from Rafferty, which alleged the district could be in violation of the California Voting Rights Act by holding at-large elections. The act disfavors at-large elections and prohibits it when minority voices are overshadowed when attempting to select a candidate, Deputy County Counsel Rosendo Padilla said Tuesday.
On June 10, the Board of Trustees adopted a resolution stating its intent to shift away from at-large elections, opting for a by-trustee area election system instead. Through a by-trustee election, voters within certain areas could vote for one trustee to represent them rather than from throughout the district. Following the adoption, the district has 90 days to complete its transitions including formal adoption by trustees by Sept. 8.
Shifting to by-trustee elections would require the governing body to collaborate with the community on creating a map that dissects the district into five sections. Board President Kenneth Chin said on Tuesday that the board has received requests to consider dividing the distinct into seven trustee areas as well.
Padilla said the traditional principles considered when drawing the new map include communities of interest, visual boundaries and planned future growth since the 2010 U.S. Census.
Communities of interest can be identified as school attendee areas, natural neighborhood dividing lines, areas around parks or other landmarks, common issues or concerns or those with shared demographics. Once identified, the communities of interests would have to weigh in on whether they would like to be included in one district to have a united voice or be shared among multiple districts.
"It requires community input and the voice of the members and constituents of the district," Padilla said on Tuesday.
Rafferty said neighborhoods can be identified in a variety of ways, suggesting the district take a close look at where communities gather, the demographic of each neighborhood and how they are viewed by the people who live there.
Noting the feedback is necessary for developing a map that reflects community interests, Rafferty expressed disappointment in community turnout to the hearings. Besides Rafferty, one other person spoke at Tuesday's meeting and Chin said only five attendees were at a public herding on the matter held a week earlier.
Now having completed the two public hearings on the transition, the demographer will take what public comment has been provided to translate it into suggested maps for future review. Chin noted the community will still have time to weigh in on the maps during later meetings in August and September.
The County Counsel's Office, that is representing the district on this matter, will also be submitting an application for a waiver that would allow the district to bypass holding an election asking district residents if they'd like to move to by-trustee elections following unanimous trustee approval during a meeting Monday, June 28.
If granted the waiver by the State Board of Elections, the district would be eligible to hold a by-trustee election in 2022 and would be protected from future potential litigation for violating the California Voting Rights Act.
Padilla said applying for the waiver is a protective measure given that Senate Bill 422, a bill that would do away with the election process for transitioning to by-trustee races, has received approval and is waiting for the governor's signature. If signed, the law would go into effect Jan. 1, 2022, and would require districts to simply request approval from the County Committee on School District Organizations.
"The waiver application does not eliminate the public's right to vote for school board members," Padilla said on Monday. "Your right to vote for school board members will not be eliminated."