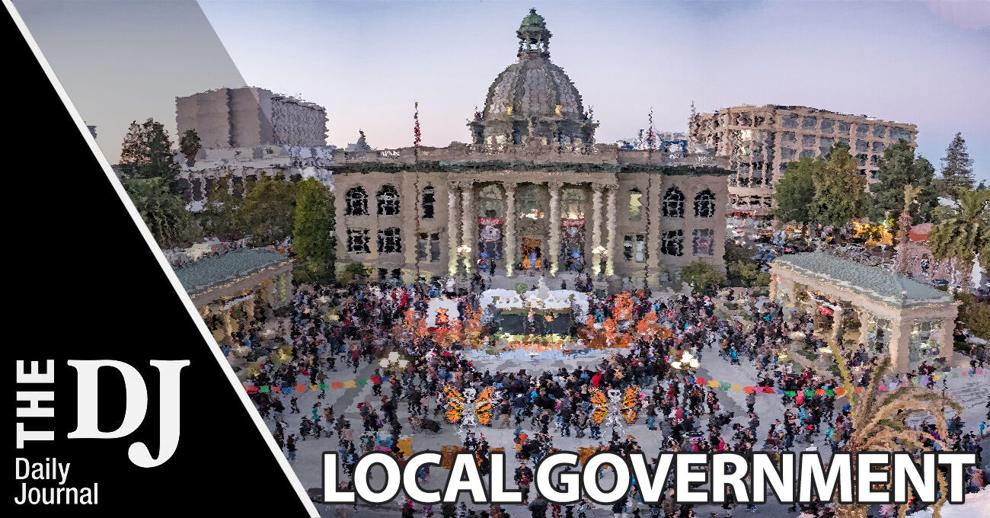 Gun retailers looking to open shop in unincorporated San Mateo County could soon face more rigorous standards for doing so following Board of Supervisor approval for stricter licensing, safety and operations protocol.
"It's time for us to really do more. We owe it to our children. We owe it to our future and we owe it to our constituents to do more," Supervisor Don Horsley said during Tuesday's Board of Supervisors meeting.
Current state and federal laws require individuals to acquire gun retail licenses but have relatively loose restrictions, leaving regulation powers to local jurisdictions. The county has a gun retail ordinance on the books that only applies to the unincorporated areas but is seeking to strengthen its laws, aiming to create a model ordinance for Peninsula cities to adopt.
The updated ordinance would implement more stringent safety standards such as requiring steel bars over windows and additional steps for securing firearms to help prevent smash-and-grab thefts, said Lauren Carroll with the San Mateo County Counsel's Office. High-quality alarm systems and surveillance cameras meant to capture all gun transactions would also be required.
Buffer zones between future shops and sensitive areas would also be implemented. Shops would have to be at least 200 feet away from residential structures and at least 600 feet away from schools, community centers and religious institutions. A 1,000-foot buffer would be required between the shop and any playgrounds, child care facilities, youth centers or existing licensees.
Alison Anderman, senior counsel with the Giffords Law Center to Prevent Gun Violence, noted the center's support for the ordinance that would also strengthen the county's ability to revoke any licenses for dealers not in compliance with federal, state or local gun retail laws.
"Without this regulation, it would be very difficult for a jurisdiction to shut down a gun dealer operating unlawfully," Anderman said, adding that the federal Bureau of Alcohol, Tobacco, Firearms and Explosives is underfunded, making it difficult to uphold all requirements, and rarely revokes licenses.
Staff began working on the updated ordinance more than a year ago but were directed to fine-tune the proposal and to receive additional community feedback. While no firearm dealers are currently located in unincorporated San Mateo County, Supervisor Dave Pine said the new regulations will set a high standard for those looking to open in those areas.
Pine, who co-sponsored the ordinance with Horsley, said the county's motivation for moving forward with adopting the ordinance has been partly driven by a recent mass shooting in San Jose, in which a VTA employee killed eight co-workers.
He noted federal courts also overturned a California ban on assault weapons last week, further driving the county's interest in strictly regulating gun sales.
"While this item has been in the works for some time to take action to address gun safety was sadly underscored by the mass shooting in San Jose at the end of May," Pine said. "It's important to comprehensively regulate these firearm dealers to ensure everyone's safety and to ensure guns are not ending up in the wrong hands."
Looking forward, Pine said there's more work to do on gun safety such as addressing ghost guns, or firearms made from kits without serial numbers, and hosting additional gun buyback events.
Horsley shared interest in strengthening red flag laws that indicate whether a person is eligible to purchase a firearm. He also stated support for working with the District Attorney's Office to expedite the process for enacting a gun violence restraining order in the county.
"It's pretty clear that stronger gun laws generally lead to less gun violence and as somebody who has been in law enforcement, I have seen the increase in guns and lethality in guns increase dramatically," he said.
Chief Deputy District Attorney Sean Gallagher spoke in support of the ordinance on behalf of District Attorney Steve Wagstaffe, calling the laws "reasonable" and "common-sense prudent steps" to keeping dangerous weapons off the streets. Despite being one of the safest counties in the state, gun violence has also increased in San Mateo County, following national trends, Gallagher said.
Of the 11 murders in the county this year, eight have been with the use of firearms, Gallagher said. Just within the last 15 days, three of those murders took place, all using semiautomatic weapons, in East Palo Alto and Daly City.
"We are not immune to the presence of illegal and increasingly powerful weapons out on the streets of our county," Gallagher said. "We do support this ordinance and we thank the supervisors for proposing it. We're going to continue to work with all of our public safety partners to prevent gun violence in San Mateo County."