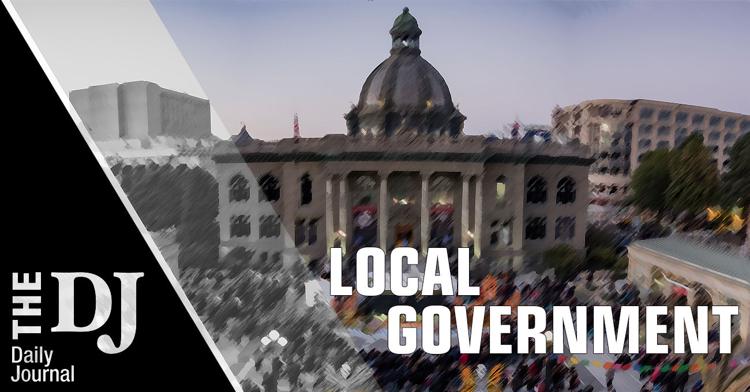 The Redwood City Council has adopted an attendance policy for its boards, commissions and committees that automatically grants members three months of parental leave and up to six months of leave on a case-by-case basis. 
The council unanimously voted for the policy at a meeting Monday and in so doing agreed to also develop accommodations for breastfeeding mothers in the near future. Such accommodations might include a designated private room during BCC meetings for breastfeeding members who could then participate electronically.
The policy was adopted a couple of weeks after an initial iteration sparked a debate among councilmembers about maternity leave. The original policy proposal would have required BCC members to get approval by the mayor and city clerk to take three months of maternity leave and, if they took more than three months off after childbirth, then their seat would be declared vacant.
That prompted Councilwoman Giselle Hale, who previously served on the Planning Commission as a new mother, to call for an amended policy similar to the one that is now on the books. 
"I'm really happy with the changes that were brought forward," Hale said. "I love that it's automatic parental leave [for three months] because it doesn't put parents in the position of needing to ask, it's much more family friendly and much more likely to get young parents to participate in local government." 
According to the new policy, BCC members looking to take a leave of absence for reasons not associated with parenthood can request up to three months off and approval by the mayor and city clerk is required. Requests to extend any leave of absence, including parental leave, for an additional three months and no more than six months will also need approval by the mayor and city clerk.
Absences, for any reasons, from three consecutive regular meetings or from more than 25% of all regular meetings over a 12-month period will result in that member's seat being declared vacant, according to the policy. BCC members must also be present for at least 50% of a meeting to be counted as present. If members recuse themself from an agenda item and as a result miss more than half of a meeting, they will not be penalized.
When councilmembers debated the proposed policy two weeks ago, some were concerned that six months leave is excessive and could prevent votes from occurring and important work from being accomplished. While those concerns have apparently been addressed by making six months leave case by case and not automatic, Mayor Ian Bain spoke to the occasionally disruptive history of absences on BCCs during Monday's meeting. 
 "The intention of this policy is to allow us a mechanism to remove and replace members who volunteer for jobs in our city — important jobs — and don't show up," Bain said, according to a video of the meeting. "Quite frankly, we've had a few committees and commissions where business has been impacted by those members and this began because I had conversations with city staff about how we can remove those members and replace them with people who want or are able to serve our city. … I hope this will increase our attendance on very important boards, committees and commissions."
Hale, who initially proposed the parental leave provision, said the new policy is attracting attention outside of Redwood City.
"Since this was discussed, on an almost daily basis I have received outreach from other councilmembers and other school board members from across the Peninsula as well as state leaders who are very interested in what we're doing in Redwood City," she said.
In other business, the council agreed to send a letter to local legislators opposing Assembly Bill 516, which seeks to end vehicle-towing practices that disproportionately affect low-income people. The council is concerned that the bill will reward those who fail to pay parking tickets or otherwise follow reasonable policies and will worsen parking problems. During the meeting, Bain acknowledged the "unprecedented" number of people living in cars and said the city is working on a safe parking ordinance to address that growing concern.
The bill passed out of the Senate Transportation Committee Tuesday with amendments. The legislation no longer prohibits towing when the car registration is more than six months out of date or where a car has been legally parked for over 72 hours. To tow a car legally parked for over 72 hours, a local government or parking enforcement agency must first provide five business days of notice. AB 516 would still eliminate tows where the owner has five or more unpaid parking tickets, according to Chiu's office.