More than three years after she was arrested as a murder suspect in the death of the father of her two children, Hillsborough resident Tiffany Li heard the words she had been waiting to hear throughout more than two months of jury trial and 12 days of jury deliberations.
"Ms. Li, you're free to go," said Judge Robert Foiles in a packed courtroom.
Accused of forming and carrying out a plot to kill 27-year-old Millbrae resident Keith Green in 2016, 34-year-old Li was acquitted of the murder charge prosecutors levied against her, which included allegations she lured Green to her home on West Santa Inez April 28, 2016, so her boyfriend, 33-year-old Kaveh Bayat, could shoot and kill him.
Bayat was not as fortunate as Li. After each of the 12 jurors confirmed no further deliberations would yield a unanimous verdict on his felony murder charge, Foiles declared a mistrial and set a Dec. 4 hearing on the prosecution's decision to retry the case.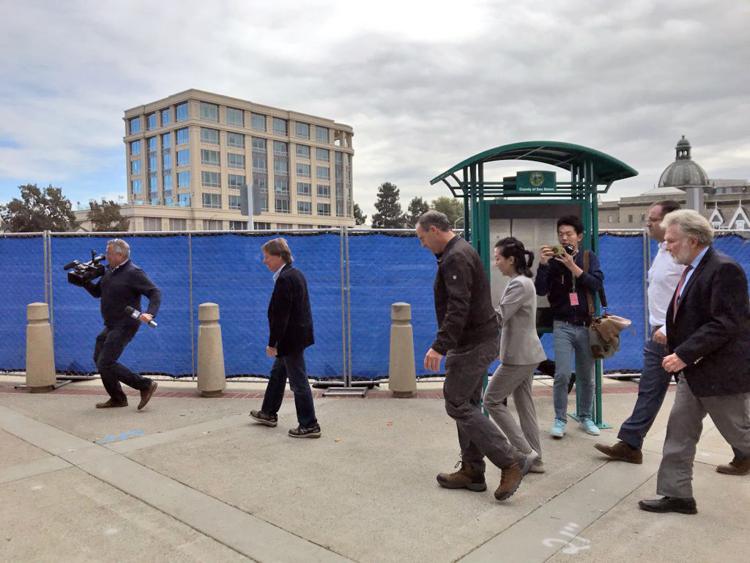 Li and her family members wept as she made her way out of the San Mateo County courthouse Friday morning as a woman free of felony charges for the first time in more than three years. In April of 2017, the case made headlines when Li posted $35 million bail by putting up several Bay Area properties valued at $62 million along with $4 million in cash. Bayat was also assigned $35 million bail but has remained in custody.
Green's mother Colleen Cudd lamented all that the jury wasn't able to witness during the 48-day trial, such as Li's efforts to keep Green away from his two daughters after the two broke up in 2015. Prosecutors alleged the two had been embroiled in a contentious, monthslong custody battle at the time of Green's disappearance April 29, 2016, just after he was last seen with Li at the Millbrae Pancake House. Prosecutors also alleged Li and Bayat enlisted 44-year-old Olivier Adella, of Burlingame, to dispose of Green's body, which was discovered off Highway 101 in Sonoma County May 11, 2016.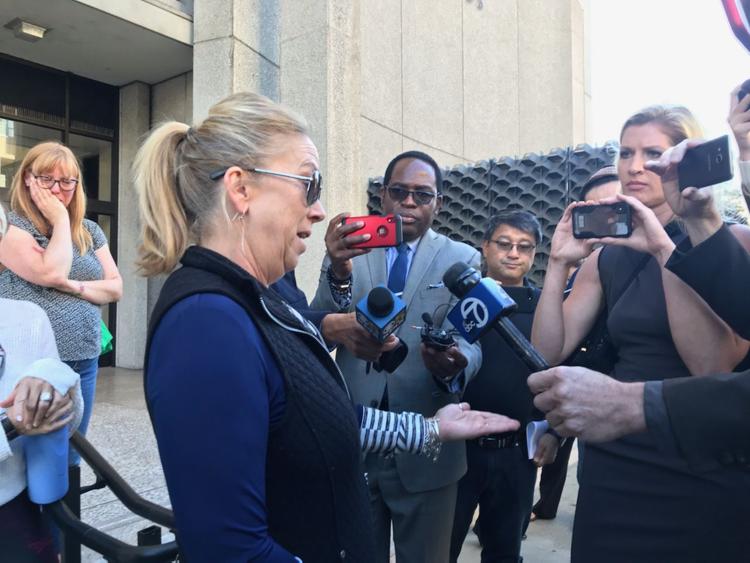 "They were together for almost seven years, they had a family together," said Cudd, of her son and Li. "She just threw him out, out on the street with nothing and refused him to see his own children."
Before Foiles declared a mistrial with regard to Bayat's charges, Deputy District Attorney Bryan Abanto filed a motion requesting Foiles provide further instructions to the jurors on how they could continue to deliberate the verdict with regard to Bayat's two felony charges, murder with an enhancement that he used a firearm to kill Green and conspiracy to commit murder. But Foiles did not grant the motion, citing the jury's methodical process during deliberations and 6-6 and 7-5 votes on each of Bayat's two charges as reasons for believing there was no chance of a unanimous verdict upon further deliberations.
"I believe we have a remarkable jury here in that they deliberated 13 days, their questions were always on track and clear," he said. "They were methodical throughout the process."
Though he voiced his disappointment with the outcome, Bayat's defense attorney John May acknowledged the jury has spoken. May has represented Bayat alongside attorney James Thompson, and the pair has maintained Bayat had nothing to do with the crime and that there is no direct evidence connecting him to Green's murder.
"Mr. Bayat and counsel are very disappointed in the outcome," said May. "He's not guilty of killing anybody."
During the trial, May and Li's defense attorney Geoff Carr raised questions about the investigations of Li's home and Green's body, claiming Green's blood had not been found in the garage as prosecutors alleged and that the discovery of a small particle of gunshot residue found on a golf bag in the garage could not prove a gun had been fired there. May and Carr have argued prosecutors have wrongly directed blame at their clients, alleging instead that Adella was more likely to have killed Green in a botched kidnapping attempt.
Prosecutors had long planned on calling the Burlingame man to the witness stand before he was taken into custody the day the trial was set to start on accusations he attempted to intimidate a defense witness.
Carr, who represented Li alongside attorneys May Mar and Lauren Potter, was gratified by the outcome. Acknowledging defense attorneys are trained to represent their clients whether or not they believe they are innocent, Carr expressed relief in being able to say publicly that he long believed Li is innocent of the crimes.
"It's very fulfilling," he said. "We thought she was innocent within the first year … it feels good for that."
Mark Haesloop, Li's family lawyer, expected Li's custody of her two daughters to return to her in stages and was hopeful Li would be able to live with them in the next few months. In the years since Li's arrest in May of 2016, custody of the children has been split between Cudd and Li's mother, said Haesloop. He said Li was initially not allowed to see her children while she was in custody and for a few months following her release from jail, but her visitation with them has increased gradually to the point where she has been able to see them twice a week for two hours at a time under the supervision of a court-certified supervisor.
Haesloop said Cudd would have assured visitation with the children, and Cudd was hopeful her custody of the children would continue, noting the youngest child was a year and a half old when she became one of her guardians.
"I've spent more time with her than her own mother," she said. "I don't want to lose those babies, they're my life."
District Attorney Steve Wagstaffe said prosecutors are disappointed with the verdict with regard to Li's charges, but acknowledged that the decision was ultimately up to the 12 jurors. He said prosecutors will in the coming weeks weigh any evidence as it pertains to Adella's involvement in the case as well as the outcome of a Dec. 12 hearing on the prosecution's motion to set aside a plea agreement struck with Adella in 2018.
"We're disappointed in the verdicts," he said. "We believed that Ms. Li was responsible for the murder of Keith Green. But we respect the jury."