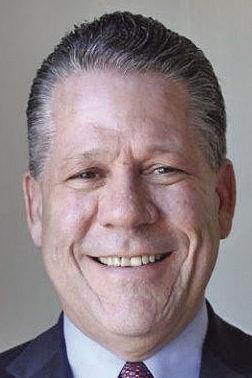 Foster City has appointed Kevin Miller as interim city manager to replace former City Manager Peter Pirnejad, with the council concerned about the city's present direction and hopeful Miller can lead the city forward.
"Over the course of the last few months, it's been rather challenging for the city to be able to function properly. We needed the direction and leadership that is going to carry us further down the road," Councilmember Patrick Sullivan said.
The council voted 4-1 to appoint Miller at its Sept. 13 meeting, with Councilmember Jon Froomin the lone dissenting vote. Miller retired in 2018 after working three years as Foster City's city manager and the previous 23 in the Parks and Recreation Department. Acting City Manager Tracy Avelar will resume her role as police chief. Pirnejad was dismissed by a 3-2 vote at an Aug. 25 meeting, with Vice Mayor Richa Awasthi and councilmembers Sam Hindi and Sullivan voting yes and Froomin and Mayor Sanjay Gehani voting no. The city currently has vacant positions for its assistant city manager and in Parks and Recreation and Public Works.
Hindi said questions about Pirnejad's dismissal were appropriate, but he could not provide specific reasoning due to state law. However, he referenced a lack of direction from the city. When Pirnejad was first hired, Hindi wanted to see someone who could build and invest in staffing but, by the end, did not feel he was the right fit for the organization.
"I didn't see it going in that direction," Hindi said.
He also noted there had been a lack of enthusiasm and morale for two years, and was hopeful Miller would stabilize the organization and move it forward. Miller is expected to help keep major projects on track, including community relationships, labor negotiations and helping select a permanent city manager. Hindi said the council must demonstrate it can work together and support staff while respecting its role not to interfere. He acknowledged while each councilmember might have different opinions, it was essential to work together during this crucial time.
"I am confident that while there are vocal members in the community that are challenging the decision to appoint Kevin Miller, he is the right interim manager to help us navigate through the challenges we are facing," Hindi said.
Awasthi said the council's difficult decision to dismiss its city manager was not random or abrupt, citing a professional process that took months of deliberation.
"If you were paying attention, as I know a lot of you are very engaged, you probably noticed closed sessions on this topic starting in April. I made my decision after carefully analyzing and evaluating all scenarios and options," Awasthi said.
She did not share details of her decision, saying it was an internal personnel matter.
"To me, inaction was not a choice, it would have been easier not to make a decision, but that wasn't a choice in my eye," Awasthi said.
She noted the overall issues were not related to housing, Regional Housing Needs Assessment numbers or discussions about the future of Mariners Point Golf Center. She praised Miller as a great temporary hire to get the city back on track.
"In my opinion, Mr. Miller is a great choice to play the role of the interim city manager. His track record, credentials, experience, relationships, understanding of [the] Foster City community and ability to work with staff and council and above all, his love for Foster City, makes him an ideal choice," Awasthi said.
Sullivan echoed the decision to dismiss Pirnejad was not about the Mariners Point Golf Center or more housing but about moving the city in the right direction.
Froomin said it was not an easy decision to vote against Miller. At the Sept. 7 meeting, he cited concerns from residents about perceptions of allegiances toward former councilmembers due to support Miller provided during the city's recall election. Voters recalled former Councilmember Herb Perez in March 2020. Miller wrote a piece in the Foster City Islander in 2019 asking if a costly recall election was the right choice for Foster City during that time. However, Froomin said he would honor the will of the council.
"Kevin will start with 100% trust. His actions will determine if it stays at 100% or goes down. He will start off with my complete support," Froomin said.
Froomin said he would support Miller amid the declining public trust in the Foster City government, mainly due to the council.
"I will support him as we move forward. It is important that our employees see that support from our City Council. They don't need to see further undermining of our city manager by our City Council," Froomin said.
Gehani backed moving forward with Miller to help stabilize the city and rebuild trust, with a renewed focus on supporting staff. However, he expressed concern about the political activity Miller participated in previously, although he noted Miller did nothing wrong.
"But those actions made me uncomfortable," Gehani said.
Some public speakers provided scathing comments about the management of the city by the council, with some accusing the council of thinking they needed to run the city. Others asked why the previous city manager was let go and said they would closely watch the council's decisions. Others stressed the need to move forward by appointing Miller, citing his experience, qualifications and the lack of senior city staff.
Miller said in a city press release he was excited about the challenge.
"I am excited about this opportunity and confident that in the next few months I can successfully work with City Council, staff and the community to create a dynamic, supportive environment as we tackle challenges ahead including the recruitment of an excellent city manager, and to remain actively focused on City Council policy priorities to assure successful delivery of government services to our community," Miller said.